POPULAR NEWS
Bhubaneswar: Ambassador of France to India, Emmanuel Lenain was happy to see World Class Sports Infrastructure at Kalinga Stadium, Bhubaneswar in Odisha.
Bhubaneswar: In the first of its kind initiative, the Government of Odisha has decided to set up of a Centre of Excellence...
TRAVEL
Bhubaneswar: Odisha Government has chalked out a robust Resource Mobilization Plan looking at the falling of Central Grants and Share from Central...
LATEST ARTICLES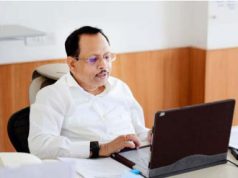 ଭୁବନେଶ୍ୱର : ଚଳିତ ଆର୍ଥିକ ବର୍ଷର ଅତିରିକ୍ତ ବଜେଟ୍‍ରେ ଭିତ୍ତିଭୂମି ସୃଷ୍ଟି, କୋଭିଡ ପ୍ୟାକେଜ ଏବଂ କେନ୍ଦ୍ରୀୟ ଯୋଜନାରୁ ଅଧିକ ଅର୍ଥ ଆଣିବା ଉପରେ ଫୋକସ ରହିବ ।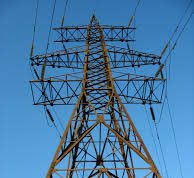 ଭୁବନେଶ୍ୱର : ଓଡିଶାର ବିଦ୍ୟୁତ୍‍ ଉପଭୋକ୍ତାମାନେ ଯେଉଁ ଦରରେ ବିଜୁଳି ଖରିଦ କରୁଛନ୍ତି ସରକାର କିନ୍ତୁ ତାଙ୍କର ବଳକା ବିଜୁଳିକୁ ତାହାଠାରୁ ଅଧା ଦାମରେ ବିକ୍ରି କରୁଛନ୍ତି । ଗତବର୍ଷ...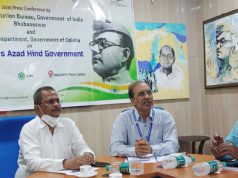 ଭୁବନେଶ୍ୱର : ଭାରତ ସରକାରଙ୍କ ସୂଚନା ପ୍ରସାରଣ ମନ୍ତ୍ରଣାଳୟ ଅଧୀନ ଭୁବନେଶ୍ୱରସ୍ଥିତ ପତ୍ରସୂଚନା କାର୍ଯ୍ୟାଳୟ (ପିଆଇବି) ଏବଂ ଓଡିଶା ସରକାରଙ୍କ ଭାଷା, ସାହିତ୍ୟ ଓ ସଂସ୍କୃତି ବିଭାଗ ପକ୍ଷରୁ ଆଜି...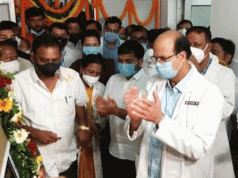 Cuttack: Health and Family Welfare Minister Naba Kishore Das on Monday inaugurated Liver Transplant OPD at SCB Medical College and Hospital.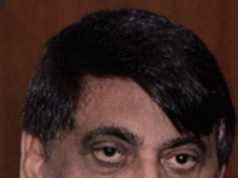 Bhubaneswar: Union Textiles Secretary Upendra Prasad Singh has said that with one of the most conducive ecosystem for expansion of Textile Sector...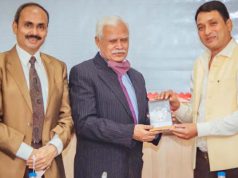 ଭୁବନେଶ୍ୱର : ହସ୍ତତନ୍ତ, ବୟନ ଓ ହସ୍ତଶିଳ୍ପ ବିଭାଗ ଆନୁକୂଲ୍ୟରେ 'ମେକିଂ ଓଡ଼ିଶା ଦି ଟେକ୍ସଟାଇଲ୍‌ ହବ୍‌ ଅଫ୍‌ ଇଷ୍ଟ' ଶୀର୍ଷକ ଏକ ଦିନିକିଆ ସେମିନାରରେ ମୁଖ୍ୟ ଅତିଥି ଭାବେ...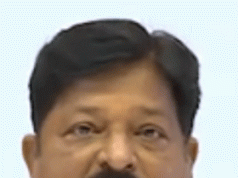 ଭୁବନେଶ୍ୱର : ପୌର ନିର୍ବାଚନ ପାଇଁ ବିଧିବଦ୍ଧ ପ୍ରସ୍ତୁତି ପର୍ବ ଆରମ୍ଭ ହୋଇଛି । ଏଥିପାଇଁ ଗ୍ରହଣ କରାଯାଉଥିବା ପଦକ୍ଷେପ ସଂକ୍ରାନ୍ତରେ ସୂଚନା ଦେଇଛନ୍ତି ରାଜ୍ୟ ଗୃହ ଓ ନଗର...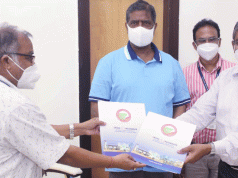 ଭୁବନେଶ୍ୱର : ଗବେଷଣା ଓ ନିମନ୍ତେ ଭୁବନେଶ୍ୱର ସ୍ଥିତ ଆଇସିଏଆର୍ - ସେଂଟ୍ରାଲ୍ ଇନ୍‌ଷ୍ଟିଚ୍ୟୁଟ୍ ଫର୍ ଉଇମେନ୍ ଇନ୍ ଏଗ୍ରିକଲ୍‌ଚର ଓ ଶିକ୍ଷା ଓ ଅନୁସନ୍ଧାନ (ସୋଆ) ମଧ୍ୟରେ ମଙ୍ଗଳବାର...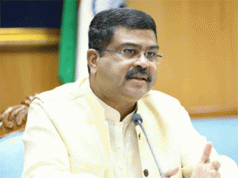 New Delhi: Union Minister for Education and Skill Development & Entrepreneurship Dharmendra Pradhan today launched the phase-II of Mahatma Gandhi National Fellowship.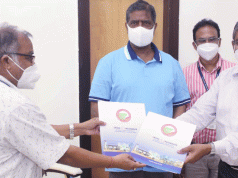 Bhubaneswar: Siksha 'O' Anusandhan (SOA) on Tuesday signed a Memorandum of Understanding (MoU) with ICAR-Central Institute for Women in Agriculture (CIWA) for...