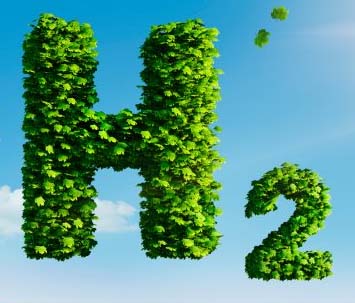 Bhubaneswar: Odisha Government has requested for financial support for development of Green Hydrogen in the State.
The Union Government is putting thrust on development of green hydrogen ecosystem in the country. The Green Hydrogen Policy has been notified.
To support uptake of green hydrogen, the Central Government can consider some financial support such as VGF to improve the viability of green hydrogen, urged the Odisha Government in a recent request.
As the Centre and States are working in a coordinated manner to provide round the clock quality and reliable power and make the sector financially viable, it is requested to kindly consider the matters highlighted above for the benefit of the consumers.
Similarly the State Government has also requested for financial support for floating solar projects.
The country has a large number of water bodies which can be harnessed for renewable energy generation through floating solar projects. Floating solar has advantages over ground mounted solar – it reduces evaporation which can result in more water availability for irrigation and it does not require land.
However, due to certain challenges such as requirement of floaters and anchors, transmission costs, smaller capacity etc., the tariff from floating solar projects is higher as compared to conventional ground mounted solar.
In the recent tender floated by Maharastra, the lowest bid was by SJVN @ 397 P/U whereas, at present, the land based solar rates discovered by SECI / NTPC are @ ~250 P/U.
To offset this, the Central Government can consider providing financial support in the form of VGF and budgetary support for transmission etc. which can improve the viability of floating solar projects.
Owing to technological developments, the cost of solar and wind power has reduced drastically in recent times.
Even without waivers and incentives, the tariff of solar and wind has become competitive with other sources. At present, the development of Renewable Energy (RE) projects has been restricted to a select 7-8 States not only on account of better resource potential but also due to waivers such as Inter State Transmission System (ISTS) charge waiver.
Such waivers distort the true cost of transmitting power from these 7-8 States to other States. This leads to inequitable distribution of solar and wind projects across the country.
For an equitable development of solar and wind projects, ISTS charge waiver must be removed so that all States can benefit. This will ensure that jobs are created and economic growth happens in the renewable energy sector across all States.
This is important from the standpoint of "Just Transition" which is an important tenet of India's Long-Term Low Carbon Development Strategy emphasized at COP 27.