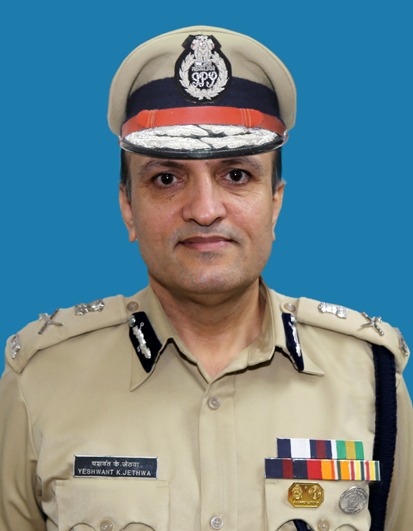 Cuttack: Taking strong action against corruption practices, Odisha Vigilance Department led by Director Yeshwant Kumar Jethwa registered 285 cases against 544 persons and arrested 200 accused ones.
The State Vigilance has filed cases against 60 Class-I officers, 53 Class-II officers, 227 Class-III employees, 7 Class-IV employees, 38 other public servants and 159 private persons.
Last year, the Odisha Vigilance had detected and registered the highest number of DA cases in the country and this year too, the Department is hopeful of a similar performance.
The 285 cases included 84 Disproportionate Assets (DA) cases, 118 trap cases and rest other corruption cases. Of the 285 cases, 60 were registered against Class-I officers which is the highest in the last five years.
Out of 285 cases registered in 2022, 84 cases were instituted for acquisition of disproportionate assets against 91 public servants and 56 private persons. The total disproportionate assets in all the 84 cases stood at Rs.174.83 crores.
The Vigilance has filed 32 DA cases were registered against Class-I officers and 27 DA cases were registered against Class-II officers. The top 4 cash seizures in DA searches in the history of Odisha vigilance happened in 2022 with Rs.7.01 crore seized.
In the top case, the cash seizure was Rs. 3,41,66,280 during house searches against Kartikeswar Raul, AE, MI, Bhanjanagar, Ganjam in April while Rs 1,40,18,070 cash seized during house searches against Ashish Kumar Das, SE, RW Division, Malkangiri in March.
The Vigilance has seized cash of Rs 1,13,16,720 during house searches against Dr. Sukant Jena, Gynaecologist, Charichhaka CHC following a trap in February.
In the fourth case, the anti-corruption wing seized cash of Rs 1,06,44,500 during raids against Gaya Santara, Joint Manager, IDCOL in December. Cash of Rs 1,01,70,000 seized during house searches against Sudhansu Sekhar Mishra, Ex-DFO, Athagarh, Cuttack in February, 2022.
During the year, 62 spouses were also brought in the ambit of investigations as co-accused in DA cases.
This year, 7 Government officers (3 Class-I, 2 Class-II officers & 2 Class-III employees) were intercepted while carrying unaccounted cash of Rs.27,21,770.
Similarly, the Vigilance has instituted 118 trap cases during the year against 126 public servants and 3 private persons including 12 Class-I officers, 20 Class-II officers, 86 Class-III employees, 2 Class-IV employees, 6 other public servants and 3 private persons for demand and acceptance of bribe amounting to Rs.36.94 lakhs.
The highest cash seizure in a trap case in the history of Odisha Vigilance happened in 2022.
During the year, 83 misappropriation cases relating to misappropriation of public money were registered against 270 persons, including 170 public servants and 100 private persons, involving misappropriation of public funds amounting to about Rs.19.50 crores.
Misappropriation cases were registered against 16 Class-I officers, 6 Class-II officers, 114 Class-III employees, 4 Class-IV employees, 30 other public servants and 100 private persons.
During this period, 200 persons were arrested, which included 37 Class-I officers, 39 Class-II officers, 105 Class-III employees, 4 Class-IV employees, 5 other public servants and 10 private persons, the Vigilance said in its annual report.
During investigation, the Vigilance officials conducted raids at over 600 locations against 200 corrupt public servants involved in trap/DA cases. Also 898 number of bank accounts of corrupt public servants were frozen by the Odisha Vigilance in the year.
Further, 111 number of buildings in 62 valuation cases worth Rs.24 crores were evaluated by the technical wing of Odisha Vigilance.
This year, high priority was placed on disposal along with detection. Investigations in all trap cases of 2021 and earlier were completed. Also, investigations in about 60 percent trap cases of 2022 were completed.
During the year, 347 cases were disposed of after investigation as against the registration of 285 cases, taking the disposal rate to 122 percent of registration.
As far as prosecution is concerned, the Vigilance Department had recorded 91 convictions in 2022 at about 50 percent conviction rate. Of the 91 convictions, 23 were against Class-I officers, 7 Class-II officers, 65 Class-III employees, 13 other public servants and 16 private persons.
During this period, 30 public servants (2 Class-I Officers, 8 Class-II Officers and 20 Class-III employees) were dismissed from Government service following their conviction in Vigilance cases.
During the year, a significant number of officers with corruption charges were given compulsory retirement by the Government in pursuance of the policy of zero tolerance to corruption.
During the year, State Vigilance received 16 number of cases from the Lokayukta for enquiry and submitted 23 numbers of enquiry reports after thorough enquiries.
As per direction of Lokayukta, Odisha Vigilance also registered 10 number of criminal cases and submitted 10 number of investigation reports after painstaking investigations. The quality of enquiries and investigations by Odisha Vigilance were appreciated by the Lokayukta.
During this period, Vigilance clearances were given in respect of 40,786 public servants were issued in response to 4394 letters received from various Government offices for the purpose of Promotion, VRS, Pension, Passport etc.
In the year, 388 officers from various cadres of both Central and State Government as well as officers of Vigilance were trained on Anti-Corruption Laws, Preventive Vigilance and good governance as a repository of knowledge in the field of anti-corruption, transparency and good governance at the State Vigilance Academy (SVA).
Going forward, Odisha Vigilance is committed to take strong actions against corrupt practices with focus on higher ranks through enhanced application of technology in detection and investigation, more effective tracking of databases related to accumulation of assets, both physical and digital, be it land, buildings, currency, deposits or even crypto assets, to identify Disproportionate Assets and take action as per law under the PC Act, said Shri Jethwa Director, Vigilance.