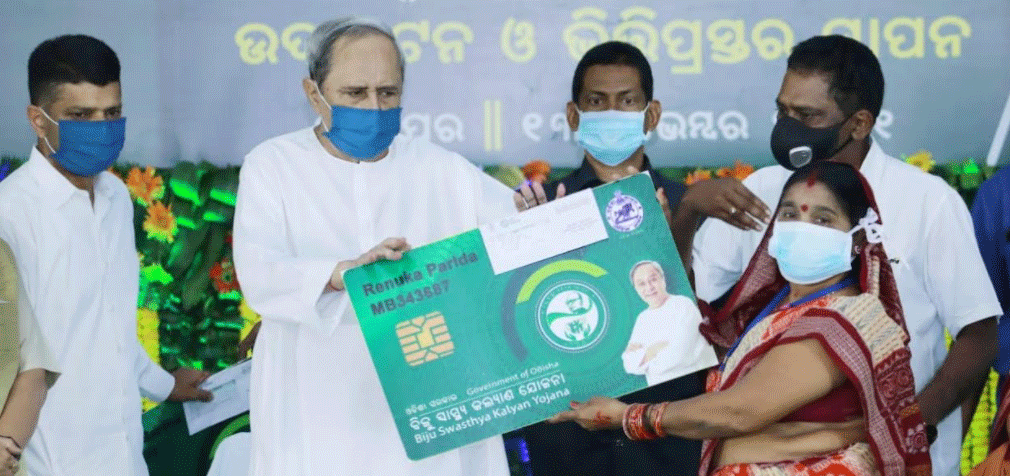 Baragarh: The much-talked Gangadhar Meher lift irrigation project in Bargarh district would be completed by September 2023, said Chief Minister Naveen Patnaik here on Saturday.
While launching distribution of the smart health cards to the beneficiaries of Biju Swasthya Kalyan Yojana (BSKY) here this morning, the CM has announced this.
Laying foundation stone for various projects worth Rs 300 crore, Patnaik said various developmental projects worth Rs 2,500 crore including the Gangadhar Meher lift irrigation project of Rs 2090 crore is under implementation in the district. The irrigation project will be completed by September 2023 and farmers can draw water from it, he said.
Naveen had announced the project in October 2017 before the Bijepur by-election. The irrigation project is an ambitious project of the State government that aims to provide assured irrigation to around 25,600 hectares of chronically drought-hit areas. Bijepur, Sohela and Barpali blocks of Bargarh district and Dunguripalli block of Subarnapur district would get irrigation facilities from the project, sources said.
Launching the smart health card distribution, Naveen said around 3.64 lakh people of the district will get the benefits of the smart health card programme. So far, 11 districts of Odisha have been covered under the programme.
The Chief Minister has also dedicated 71 high schools transformed under the 5T initiative of the State government.
Addressing the people, he said that Bargarh is the sacred land of Goddess Lakshmi and rice pot of Odisha. Praising the weavers of Bargarh, he said that the weavers of Bargarh, like farmers, had given the world a gift of Sambalpuri sarees. He praised the skills of the farmers and weavers of Bargarh.
Earlier on the occasion of 75th Independence Day, the Chief Minister had announced plans to provide Smart Health Cards to 3.5 crore people in the State under BSKY.
The Smart Health Card will be provided to 3.5 crore people of 96 lakh families. Each family can avail treatment cost up to Rs 5 lakh per annum. Women members can avail this benefit up to Rs 10 lakh every year.
Odisha is the first state in the country to have provided such facilities in the health sector. This card will be given to all the beneficiaries phase-wise, he added.
Beneficiaries of National and State Food Security Schemes, Annapurna, and Antyodaya beneficiaries will get this card. The beneficiaries can avail health services in more than 200 hospital chains of the country including Odisha.