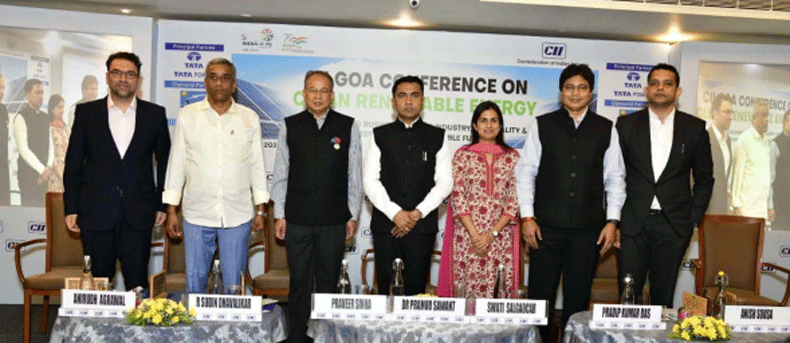 Panaji: Dr.Pramod Sawant, Chief Minister of Goa has advised the Departments and Agencies of the State Government to sign an Memorandum Of Understanding (MoU) with the Indian Renewable Energy Development Agency Limited (IREDA) for faster development of Renewable Energy in Goa.
Dr.Sawant was addressing the "CII Goa Conference on Clean Renewable Energy" in Panaji today.
Addressing the conference, CM Dr.Sawant appreciated IREDA's innovative approach for not only understanding the sectoral requirements for faster Renewable Energy (RE) development, but also the qualitative Governance enabled by IREDA in the RE Sector.
IREDA handed over the draft MoU to the State Government today, and the final MoU is expected to be signed shortly.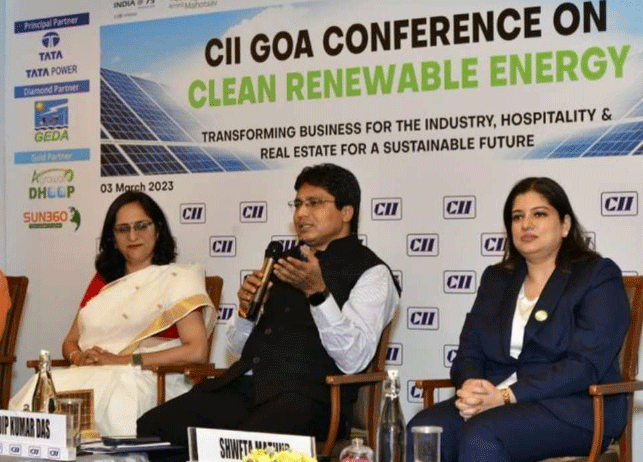 Shri Pradip Kumar Das, Chairman and Managing Director (CMD), IREDA, participated in a panel discussion on "Green Finance" in the "CII Goa Conference on Clean Renewable Energy".
Shri Das emphasised the significance of green finance and the need to focus on innovative financing mechanisms to accelerate the deployment of new and emerging Renewable Energy technologies such as Green Hydrogen, Green Ammonia, E-Mobility, Offshore Wind, etc.