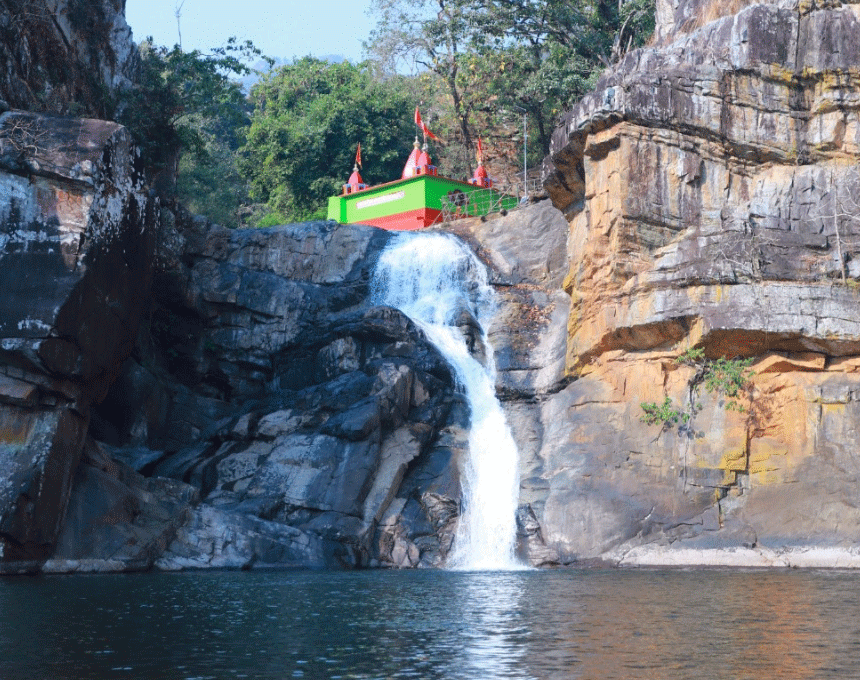 Baripada: One of the beautiful, serene and religious centers, Devkund in Mayurbhanj will be developed as a Major Tourist Center, thanks to the initiative of V K Pandian, Secretary to CM.
Devkund is famous for Reigning Deity of Mayurbhanj, Maa Ambika and its water fall that falls from the top of the hill.
Devkund means the bathtub of Gods and Goddesses. So this place is very important for Hindu culture peoples, as they believe that it the bathing place of their Gods and Goddess, so by touching this water they get blessings of their God and Goddess.
Devkund is situated at 60 km from the main town of Baripada and 85 km from Balasore district.
Devkund is going through in Udala division. It is a natural beauty of Odisha and Similipal National park is near it.
Secretary to Chief Minister VK Pandian visited Devkund today. ACS Tourism Surendra Kumar was also present. They discussed with the officials and local public regarding development of Devkund as a major tourist attraction. Then Shri Pandian asked the District Administration to consult with all stakeholders and send a proposal to Tourism Department for redevelopment.
The State Government is taking up redevelopment of major heritage tourism sites of the state under its 5T transformation program.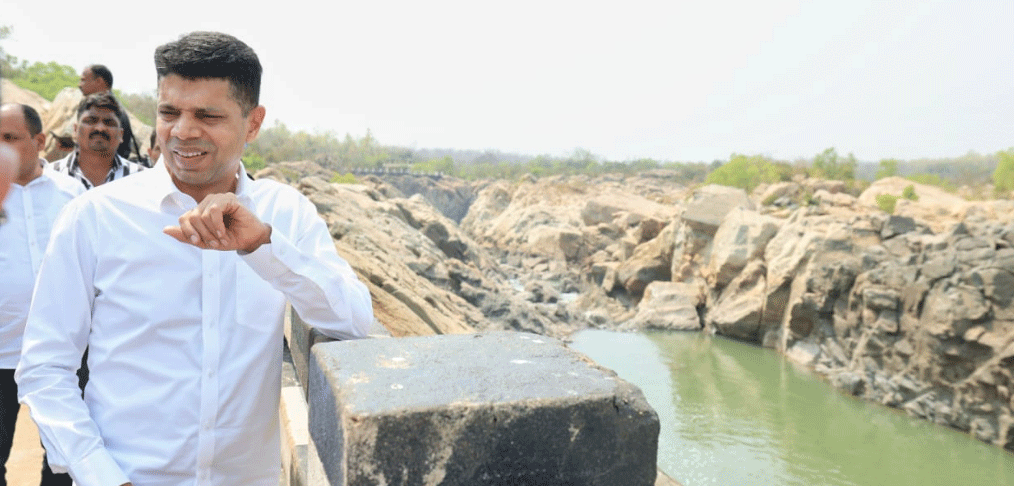 Shri Pandian then visited Bhimkund and interacted with the tourists and local people. He asked the Officials of the Department of Tourism and District Administration to prepare a proposal for improvement of infrastructure and provision of amenities for tourists. He also emphasized on starting various activities for tourists.
He then proceeded to Khiching in Sukruli Block and visited the Maa Khichakeshwari Temple and interacted with Sevayats and other stakeholders to receive suggestions from them on various aspects of transformation of the temple and the museum. As per the discussion, the Tourism Department and District Administration will prepare a proposal for redevelopment.
He then visited Jashipur where he visited the site of the proposed Khairi-Bhandhan Irrigation Project. The project will provide irrigation to 9,400 hectares of land in Jashipur, Sukruli and Raruan Blocks.
He then visited the Samadhi of Pandit Raghunath Murmu in Dandbose, Rairangpur and interacted with members of the Santhal community. He assured them that site will be developed as per the aspirations of the local people. He also assured them that their other demands will be placed before government for positive consideration.
Finally, he visited Bada Bandha in Rairangpur Municipality and took stock of the development works which are being taken up there. He asked the Municipality officials to submit a detailed proposal for further development of the pond.
In the evening college students from various colleges of Rairangpur and Karanjia subdivisions and peoples representatives met and discussed various issues.