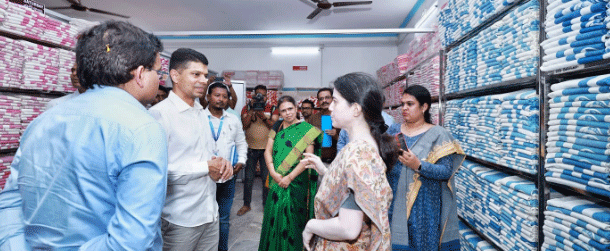 Baripada: Secretary to CM V K Pandian today visited Pandit Ragunath Murmu Medical College and Hospital.
Secretary Health & Family Welfare, Shalini Pandit briefed Shri Pandian about the development and issues of PRM Medical College and Hospital.
Shri Pandian, who is on two days long visit to Mayrubhanj District went around the Medical College & Hospital to have interaction with Faculty , Students and Patients.
He visited to different wards, laundry centre, OPDs, College lecture theatres and RT-PCR laboratory.
New Teaching Hospital under construction was also visited by Secretary to CM.
Interaction with Faculty, Students and Patients was very fruitful. There was all round feedback and it was very positive, said a senior Faculty.
With visit of 5T Secretary the PRM MCH will get 5T Boost, said he.