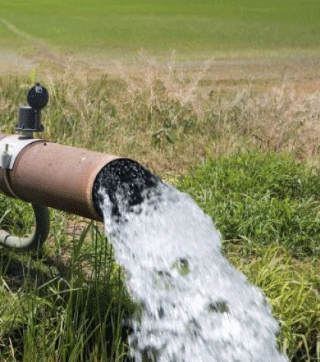 New Delhi: Analysis of water level data indicates that about 55% of the wells monitored in Odisha have registered a rise in ground water level whereas, 45% wells have registered decline (in ground water levels).
The Central Ground Water Board (CGWB) is periodically monitoring the ground water levels throughout the country on a regional scale, through a network of monitoring wells.
In order to assess the long-term fluctuation in ground water levels, the water level data collected by CGWB during November 2021 have been compared with the decadal mean of November (2011-2020).
This was informed by Union Minister of State for Jal Shakti Bishweswar Tudu in Rajya Sabha during the budget session.
As per Tudu's written statement, the CGWB has allayed the water level of 1245 wells of Odisha, of which 684 wells have recorded a rise in the water level while the water level has gone down in 560 wells. The water level remains the same in one well.
The water level increased by 0-2 meters in 650 wells, 32 wells by 2-4 meters and above 4 meters in other two wells.
Similarly, the water level was decreased by 0-2 meters in 517 wells, 2-4 meters in 35 and above 4 meters in 8 wells.
Further, Tudu said, the CGWB has not conducted any specific study on the reasons and consequential effects of decrease in ground water level, however, ground water levels in various parts of the country appear to decline mainly because of continuous withdrawal due to reasons such as increased demand for freshwater for various uses, vagaries of rainfall, increased population, industrialization & urbanization etc.
Though water is a State subject, the Central Government has taken a number of important measures for conservation, management of ground water including effective implementation of rain water harvesting in the country, he said.
Informing about steps taken by the Government on India to improve the ground water level, the Union Minister said Jal Shakti Abhiyan (JSA) was launched in 2019, a time bound campaign with a mission mode approach intended to improve water availability including ground water conditions in the water stressed blocks of 256 districts in India.
In addition, Ministry of Jal Shakti has taken up the "Jal Shakti Abhiyan: Catch the Rain" (JSA:CTR) with the theme "Catch the Rain – Where it Falls When it Falls" to cover all the blocks of all districts (rural as well as urban areas) across the country during March 22, 2021 to November 30, 2021.
The Department of Water Resources is also implementing Atal Bhujal Yojana (Atal Jal), a Rs 6,000 crore Central Sector Scheme, for sustainable management of ground water resources with community participation, said Tudu.
Central Ground Water Board (CGWB), in consultation with States/UTs, has prepared 'Master Plan for Artificial Recharge to Groundwater-2020'.
The Master Plan – 2020 is a macro level plan indicating various structures for the different terrain conditions of the country.
The Master Plan – 2020 envisages construction of about 1.42 crore rain water harvesting and artificial recharge structures in the country to harness 185 Billion Cubic Metre (BCM), he said.
Moreover, the Ministry of Housing & Urban Affairs (MoHUA) has formulated guidelines for the States to adopt measures suitable to local conditions like creating rainwater harvesting structures.