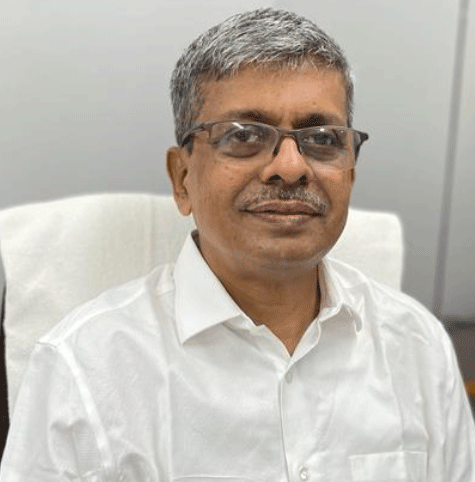 Bhubaneswar: Following several violence incidents reported during the first phase of Panchayat Election, the State Election Commission (SEC) has issued strict instructions to the State Police and Home Department to ensure law and order during the next four phases of elections.  
State Election Commissioner Aditya Prasad Padhi held a meeting with Chief Secretary SC Mahapatra, ACS Home, Sanjeev Chopra and DGP Sunil Kumar Bansal to discuss the steps for peaceful election in the remaining four phases.
According to sources, SEC Mr.Padhi is quite disappointed with the violence incidents that occurred in the first phase polling. That's why he held this meeting today and directed the law enforcement agencies to take strong action against all persons who were involved in the violence.
Speaking to media persons after the meeting, DGP Mr.Bansal said that strict action will be taken against the perpetrators of violence witnessed on Wednesday. 
"We will ensure that the remaining four phases of Panchayat polls are barred from any form of untoward incidents. We have taken steps to arrest people involved in violence which took place in some parts of the State yesterday," assured Mr.Bansal.
Stating the first phase of election was largely peaceful barring a few incidents of violence, he said, "The elections will be free and fair and we will ensure that strict action is taken against anyone involved in disrupting the polls."
He said a total of 240 platoons of force, 1753 mobile patrolling parties along with district police officers have been deployed all over the state for smooth conduct of the second phase of elections.
The police have arrested 36 persons in three districts for resorting to violence during the first phase poll. While 16 people have been arrested in Puri district, 14 arrested in Jajpur and 6 in Dhenkanal district in connection with poll disruption incidents during the first phase.
The police has also seized 3,87,177 litres of liquor, 38 illegal arms, 2216.56 grams of narcotic drugs, registered 4966 excise cases and executed 1903 pending warrants during the election process, so far.
SEC Secretary RN Sahu said that the Commission has received proposals for re-polling at 25 places in four districts from the concerned district Collectors.
Those include 11 booths in Jajpur district, five booths each in Puri and Bhadrak districts and four booths in Dhenkanal district, Sahu said.
"We have received proposals for re-poll at 25 places in four districts. The State Election Commission is reviewing such proposals and a decision will be taken in this regard soon," he added.