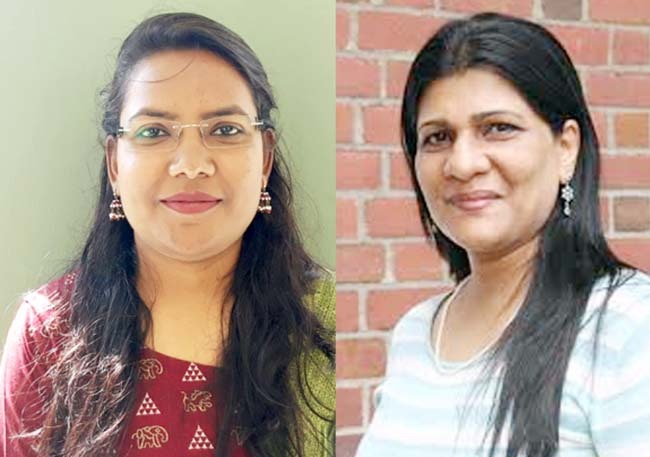 Bhubaneswar: Women Indian Forest Service (IFS) officers have been making significant contribution in all sectors of forestry. 
"The Green Queens of India – A nation's pride", the book is a fitting tribute to this small but strong cadre of Indian Forest Service women officers and the multifarious skills that they bring to the service has now been highlighted through this compilation of case studies.
There are several high performing Women IFS Officers, whose achievements are listed in the book released by Union Minister Environment & Forest Prakash Javadekar.
For the first time an woman officer of the 1984 batch and the first woman IFS officer in Odisha Rebecca Nayar has done her Masters in Botany and has had the privilege of working in all the wings of the Forest Department -territorial & wildlife, Kendu leaf, Orissa Forest Development Corporation, working plan, social forestry and World Food Program etc.
She was posted as the first Director Biotechnology-cum-Additional Secretary, Science & Technology Department of the State. She was instrumental in formulating the First Biotech-Pharma-IT Park in Orissa and Biotechnology Policy of the State. She was awarded 'Outstanding Officer of the State' in 2004 and also received the award 'Outstanding service' in 2010.
Post retirement, she has continued with her hobbies of painting and jewelry design truly personifying the multi-faceted personalities of the green queens.
Another effort worth mentioning here is the plantations taken up by Rinku Kumari of 2013 batch in poor soil with aluminium-ore deposits which make survival of plantations a really difficult. She ensures that plantations are well planned and located with great care.
Ms.Kumari joined the cadre in 2015 and posted in Sambalpur district known for its illegal mining and poaching of wild animals.
On the eve of Women's Day, with the help of only one female forest guard Pranati Mishra caught hold of six ten wheeled dumpers and two JCBs involved in mining activities inside forest areas and could nab the accused on the spot and later on handed over for judicial custody.
Apart from this one incidence, many more cases were booked under her guidance, which considerably reduced the pressure of mining from the area. After that, Ms. Kumari was posted as the first lady officer in one of the most difficult districts of Odisha, Dhenkanal district.
Presence of one wildlife sanctuary, one small zoo, 62 RF areas and 200+ elephants roaming in urban areas, with a threat of electrocution, train hit, road accidents, poaching has made her task very challenging in the very beginning.
This district is one of the highest human-wildlife conflict prone areas in the country. Creation of new enclosures and improvement of existing enclosures at zoo and creation of interpretation centre to increase inflow of tourists, initiation of one project related to habitat improvement for elephants to reduce human-wildlife conflict were some of the initiatives taken by her.
In collaboration with the district hospital, many free medical checkups for staff and the local population were taken up. Payment towards retirement benefits, life insurance and inclusion of health benefits to daily wage labourers through service providers were ensured and enforced, resulting in better coordination from staff.
In a tenure of one-and-a-half years, these were the initiatives undertaken by Ms.Kumari.
Meeta Biswal of 1988 batch was a faculty at the academy when there were comparatively smaller batches and hence the women bonded as if to an older sister or a mentor.
Other than teaching sessions and accompanying on the tours the women faculty would also lend a ear to any grievance or any personal issues be it interpersonal relationships with fellow male colleagues or the family pressures of marriage or settling down.
It was a welcome step for academy to have women faculty and even more so when they would help in supporting a young officer truly become a gentle(wo)man.