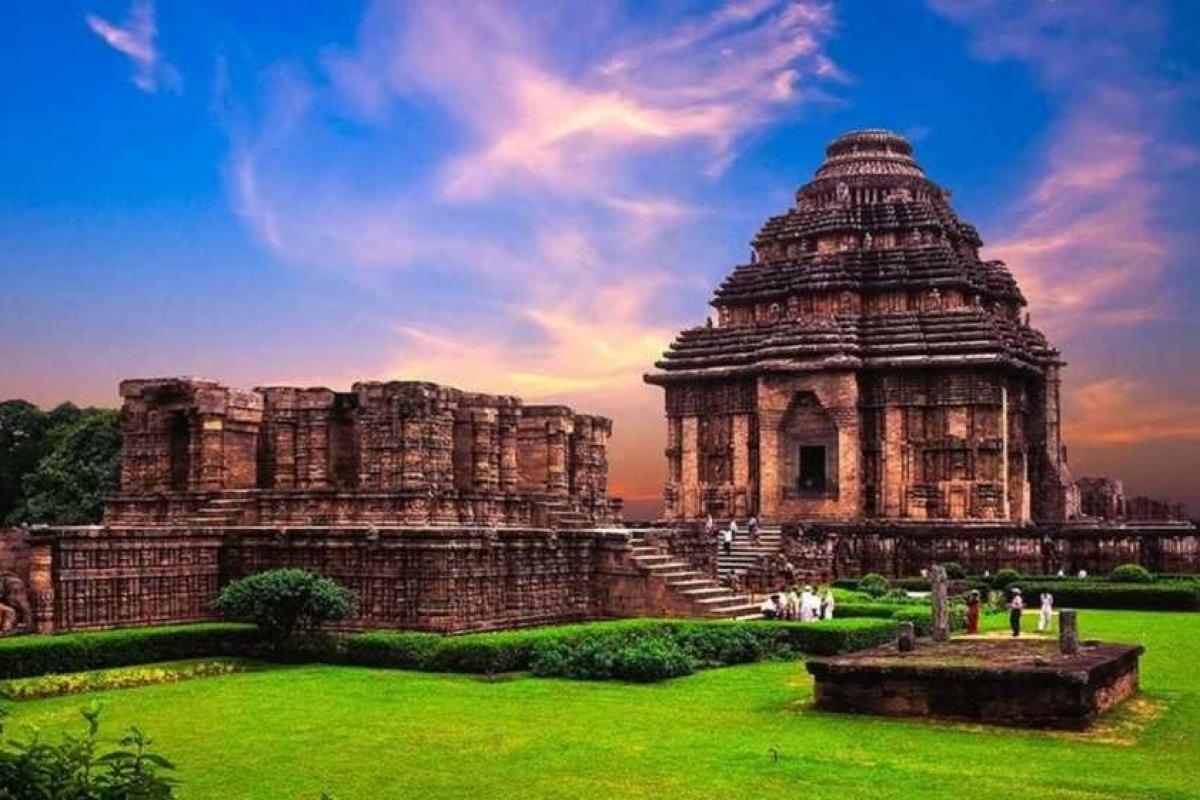 New Delhi: Minister of Culture and Tourism, Prahlad Singh Patel Wednesday said that several steps have been taken by Archaeological Survey of India (ASI) protect Sun Temple at Konark.
Replying to question in Rajya Sabha, the Minister said that to mitigate the impact of saline action, water logging, erosion and vegetative intrusions such as cleaning of the surface by paper pulp method, consolidation and strengthening of stones wherever needed, plantation of trees in surrounding area to prevent mechanical erosion by wind action, removal of water by installing pumping sets, and periodic biocidal treatment for control of vegetative intrusion was taken up.
Conservation work of monuments, including Sun Temple, Konark is a continuous process and the said monument, also a World Heritage Site, is in a good state of preservation due to regular care by ASI, he said.
ASI has introduced plain stones only where original stones were missing or for filling of gaps to ensure structural stability and to prevent water ingress.
All conservation work is carried out as per ASI's conservation policy, 2014, he added.
The annual conservation plan is regularly drawn by ASI every year, for review of the requirements at the monument for its appropriate preservation.
He also said that the Ministry of Tourism has launched the 'Swadesh Darshan' scheme for Integrated Development of theme-based tourist circuits for development of tourism infrastructure including last mile connectivity in the country.
Recognizing the potential of Village tourism in the country, the Ministry has identified Rural Circuit as one of fifteen thematic circuits identified for development under this scheme.
Ministry of Rural Development provides a list of leading sub districts to each State for selection of non-Tribal clusters under SPMRM, within which the clusters could be identified.
One of the parameters in the selection of these sub districts by the Ministry of Rural Development is Presence of places of Tourism and Pilgrimage significance.
One of the rural development schemes being implemented is Shyama Prasad Mukherji Rurban Mission (SPMRM) under Ministry of Rural Development. SPMRM is a program focused on integrated development of Rural clusters by stimulating local economic development, enhancing basic services, and creating well planned Rurban clusters.
SPMRM follows the vision of "Development of a cluster of villages that preserve and nurturethe essence of rural community life with focus on equity and inclusiveness without compromising with the facilities perceived to be essentially urban in nature, thus creating a cluster of "Rurban Villages".
Under SPMRM, 300 clusters are being developed across 28 states and 6 Union Territories. Tourism is one of the themes of Rurban cluster development, Mr.Patel said.
Tourism related activities/ projects are among the 21 component categories under SPMRM and suitable works are undertaken in clusters with tourism potential.
Under SPMRM, there are 105 clusters in 30 States/ UTs where tourism related activities have been proposed.
For the promotion of village tourism in the country, the Ministry of Tourism undertakes several promotional activities in the domestic and international markets.
As part of its marketing/promotional activities, the Ministry produces publicity material and collaterals in important and potential markets under the "Incredible India" brand-line. Promotions are also undertaken through the website and social media accounts of the Ministry.