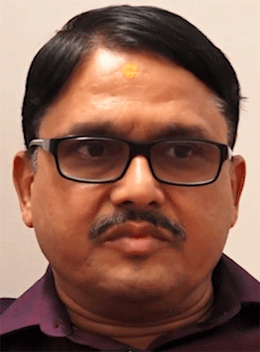 Bhubaneswar: With onset of winter, persons living in homelessness in urban zones face severe challenges resulting from the absence of a safe and secure home and from living in precarious conditions.
Looking at their plight, the State Urban Development Agency (SUDA) has asked Commissioners of all Municipal Corporations and the Executive Officers of all Municipalities & NACs to prepare a Winter Action Plan to accommodate all urban homeless and other initiatives to avoid mishap during this winter.
Project Director of SUDA Sarada Prasad Panda has requested the officers of Urban Local Bodies (ULBs) to prepare the winter action for regular campaign with a Caption that "No one will sleep under the open sky & Let us make our city homeless free" along with special drives to create awareness with night mobilization in the ULB area.
"If required, site-specific action for mobilization of homeless persons and arrangement of temporary shelters may also be taken at desired locations to avoid any mishap during ensuing winter with proper facilities like heating, bedding, sanitizers, hand wash, drinking water, toilets and other arrangements in compliance to Shelters for Urban Homeless (SUH) guidelines," Mr.Panda said.
The officers have been requested to use any unused building after obtaining structural safety certification by competent authority or hire a rented building or by refurbishing a Government building as SUH Center to provide a home for the homeless during this winter.
The SUDA Project Director requested to take sincere initiative on winter action plan for regular campaign to create awareness with night mobilization & for arrangement of temporary shelters to avoid any Mishap during ensuing winter.
Recently a meeting of the State Level Shelter Monitoring Committee was held to provide shelter to the urban homeless people. The Government has identified 13,651 homeless people in various urban areas of the State, of which Northern Zone-1080, Southern-4660 and Central-7911.
While 43 SUH are functioning in various ULBs, four new shelters in Phulbani, Ganjam, Angul and Sunabeda will be made functional soon and four others in Sonepur, Rayagada, Mayurbhanj and Sundergarh are under construction.
Besides, The SUDA has received 7 proposals with an estimated amount of Rs 368.69 lakh from Koraput, Titlagarh, Umarkote, Balimela, Dharamgarh, Puri and Bhanjanagar to set up new shelter homes.
Out of the total shelter homes, CCTVs are fully functional at 22 centres while 10 SUH have issues with the CCTVs and 11 other shelters don't have a CCTV camera.
Excluding SUH at Paradeep, all other shelter homes have water purifiers. The Paradeep SUH has drinking water from adjacent Aahaar Kendra, sources said.