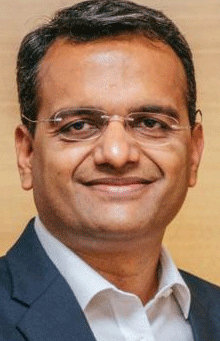 Bhubaneswar: The mega projects of National Highways Authority of India (NHAI) have been put on fast track mode by Secretary Works, Dr Krishan Kumar.
Recently, Dr Kumar held a meeting with the senior NHAI officials and emphasized for fastest implementation of projects like Raipur-Visakhapatnam Economic Corridor, Coastal Highway and Capital Region Ring Road.
The Raipur-Visakhapatnam Economic Corridor (length 464 km) is a project of National importance, which is proposed to be developed as a 6-lane carriageway passing through the states of Chhattisgarh, Odisha and Andhra Pradesh.
The project is being implemented under Bharatmala Pariyojana. A stretch of this corridor, which extends from Odisha – Chhattisgarh border to Odisha – Andhra Pradesh border of a total length of 240 372 km is coming under Nabarangpur and Koraput district of Odisha. The proposed corridor passes through Greenfield alignment for which acquisition is going on, said an official.
It was decided at the meeting to expedite the process for statutory clearance from competent authorities for land acquisition, forest diversion, tree cutting and utility shifting etc for early commencement of the project.
The disbursement of compensation towards land acquisition amounting to Rs 69.10 crore and Rs 16.70 crore will be expedited in Koraput & Nabarangpur districts, respectively.
Regional Chief Conservator of Forest (RCCF), Koraput has been directed to process the forest diversion proposal of Divisional Forest Officers (DFOs) of Koraput, Jeypore and Nabarangpur to the Principal Chief Conservator of Forest (PCCF) by first week of November.
Similarly, a target has been set to complete the work for the 4-laning of Panikoili-Rimuli Section of NH – 20 by June 2022.
On 4- laning of Rimuli – Koida Section of NH – 520 and Singhara-Binjabahal Section of NH – 49, provisional commercial operation will be started soon.
Dr Kumar also reviewed the proposed Economic Corridor (Paradeep – Chandikhole – Duburi – Keonjhar – Rimuli – Bhadrasahi – Barbil) project of NHAI.
As per decision at the meeting, the feasibility/ Detailed Project Report (DPR) for 6-laning of the stretch from Pradeep to Chandikhol (a 4-lane road), is to be completed by March, 2022, while the 4 laning work of Chandikhol to Duburi stretch will be ready by March, 2023 except the bridge over river Brahmani.
Similarly, the tender for the road project from Duburi to Keonjhar (a 2-lane road) will be awarded during 2022-23. And, the 4-laning work of Keonjhar to Rimuli stretch is substantially completed. The balance work is to be completed by June, 2022.
Another 4-laning work from Rimuli to Bhadrasahi is to be completed and Provisional Commercial Operation Date (PCOD) is to be informed by November 15, 2021.
The Works Department will complete the 4-laning work of Bhadrasahi to Barbil stretch by next December.
For port connectivity, it was discussed that for Gopalpur Port green field alignment for connecting Gopalpur Port to NH-16 has been approved. The work for the same will be awarded by March, 2022.
It was also discussed at the meeting that issues related to green field alignment connecting NH-16 to Dhamra Port are pending for finalisation.
There is an existing issue with reference to a multimodal corridor provided to Dhamra Port as part of the existing concessionaire agreement. It was decided to have a meeting under the chairmanship of the Chief Secretary for resolving and finalizing the way forward.
For Subarnarekha and Astaranga Ports; Works Department will officially move NHAI to finalize the green field alignment for connecting these ports to NH-16.
Moreover, the NHAI has already written to Collectors for appointment of Competent Authority for Land Acquisition (CALA) and starting the land acquisition process for the Coastal Highway. Secondly, tender for at least one package should be invited by NHAI by next March, sources said.
The NHAI has already written to Collectors of Khurda, Cuttack and Dhenkanal districts for appointment of Competent Authority for initiating the land acquisition process for the Capital Region Ring Road project. It was expected that a tender for the project would be invited by June next year.
At last, the Works Secretary Dr.Kumar himself agreed to review the progress of the important NHAI projects every month.