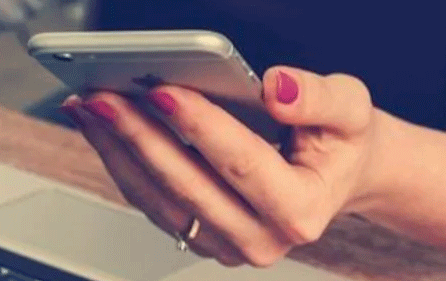 Bhubaneswar: While Odisha is a Land of Villages, more than 6600 villages are there, where a villager is not able to speak in his or her Mobile as these areas lack Voice Connectivity.
Situation is alarming in some of the Left Wing Extremist (LWE) Affected Districts as there is hardly any basic facility of Voice Connectivity.
While Odisha has 10 LWE districts, which is 33 Percent of the State crying for Connectivity.
Take the case of Malkangiri District, which is termed as "Hot Bed of Maoists", poor connectivity is a major problem.
In order to empower the people of the Cut Off Area in Malkangiri, Odisha Government has decided to provide 'Smartphones' free of cost.
The State Government is taking all out steps to improve the condition of the people in this area by spearheading development process, officials say.
However, absence of Basic Voice Connectivity is coming on their way to use the Mobiles, officials admit.
Similarly, as per NITI Aayog, there are 10 Backward Districts, which are notified as Aspirational Districts, which are also 33 Percent of the State.
These Backward Districts are facing poor Mobile Connectivity, pointed out a senior official.
And the Coastal Districts of the state are affected by frequent natural calamities like Cyclone, Flood and Storms.
A reliable Telecom System is a must for the Governance and the Disaster Mitigation for a state like Odisha.
As per Department of Telecom (DOT) data there are 6627 number of uncovered villages even for the basic voice connectivity.
The private telecom operators do not invest in the rural areas of the state as there is no viable business case for them.
Therefore, it is imperative on the Union Government to take lead in building a reliable eco-system for the delivery of digital services up to the Gram Panchayat (GP) level.
In view of this, funding from the Universal Service Obligation Fund (USOF) is sought to establish IPMPLS network, which will cost Rs.3500 crore.
Similarly, providing broadband connectivity to all the villages of Odisha will cost Rs.1650 crore.
And establishing mobile towers to cover the 6627 uncovered villages will cost Rs.500 crore).
Thus, it is submitted that allocation of at least Rs.5,650 crore should be made for Telecom Sector for Odisha for the year 2021-22 in Union Budget.
Accordingly, Government of Odisha has sent a detailed proposal to the Union Government in this regard so that the poor connectivity problem will come to an end.
Time and again this issue has been raised by Chief Minister Naveen Patnaik with the Prime Minister, Minister Home Affairs and Minister Telecommunications.
This time Minister Finance Niranjan Pujari has also brought to the notice of Union Minister Finance, Nirmala Sitharaman for allocating funds in forthcoming Union Budget for 2021-22.
Poor Connectivity is also coming on the way of Digital Payment and Financial Inclusion.
Both are Flagship Programs of Government of India and Prime Minister Narendra Modi is harping for both the Citizen Centric Programs.
At least 70 Percent Rural Banks are not having adequate Internet Connectivity for which Digital Transaction failures are reported in a big way.