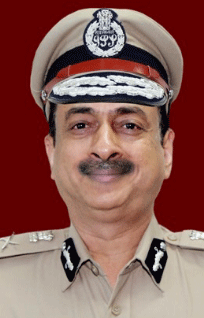 Bhubaneswar: Three Maoists gunned down by security forces during an exchange of fire with security personnel in forest area under M Rampur police station of Kalahandi district. A DSP rank police official also sustained bullet injury in the exchange of fire.
The encounter took place in the Taparanga forest under Madanpur-Rampur police station of Kalahandi district.
On this morning, an operation was launched by SIW Team in Taparanga Reserve Forest under M. Rampur Police limits of Kalahandi district basing on a specific intelligence input regarding presence of armed Maoist cadres in the area and their plan to carry out subversive attacks.
While the team was conducting a search operation in the area, they came under indiscriminate firing from Maoists. The Team retaliated the fire in self-defence in a controlled and restrained manner, officials said.
In this exchange of fire one deputy superintendent rank officer sustained bullet injury. Three Maoists were neutralized in this incident, they said.
One AK-47 rifle along with other weapons, ammunition and incriminating articles of Maoists have been recovered from the spot. Operational teams have been sent to the area for search and operations have been launched in the vicinity for apprehending the other Maoist cadres.
Briefing media persons here, DGP Sunil Bansal said, "An exchange of fire was reported from M. Rampur police station area. We have recovered dead bodies of three Maoists. From the seizure of one AK-47 shows that they might be senior Maoist cadres,"
One police official has also sustained bullet injury in the exchange of fire, but he is out of danger, Shri Bansal said, adding, "We are evacuating him to Bhubaneswar for better treatment."
Further search operations are going on in the area. The DGP once again appealed to the Naxals to shun violence activities and join the mainstream of society.
In neighbouring Chhattisgarh, 10 District Reserve Guard (DRG) jawans and a civilian driver were killed on April 26 in a Naxal attack in the Dantewada area.