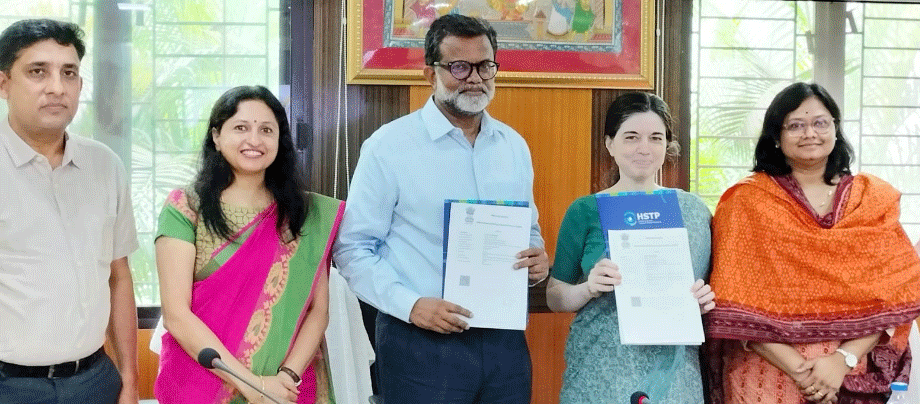 Bhubaneswar: Department of Health and Family Welfare, Government of Odisha, and the Forum for Health Systems Design and Transformation (Health System Transformation Platform or HSTP) have signed a Memorandum of Understanding (MoU) to strengthen the state's health systems.
The MoU was signed on 8 May 2023. The Health System Transformation Platform (HSTP) has been supporting health system strengthening in Odisha since 2019.
Odisha is one of the states that is making rapid advances in ensuring universal health coverage for their population. The state is also investing heavily in strengthening medical education and health care facilities in the state.
HSTP, an Indian not-for-profit organization that aims to be an enabler of systems change in the Indian health sector, will collaborate with the Department of Health and Family Welfare, Odisha, to improve health outcomes and welfare for the population by strengthening health systems in the state.
The collaboration will include strengthening the implementation of the Biju Swasthya Kalyan Yojana, improving competencies of public healthcare providers, improving access to medicines at primary health facilities, leadership development programs, developing long-term investment plans for the health sector, digital and other areas. Focus will be on health systems design, strategy, research, and optimising utilisation of resources.
This partnership will create evidence synthesis, and develop conceptual prototypes/models, documentation of learnings from the best practices and innovations. This can lead to scalable and sustainable models for the state and other states in India. HSTP, who also work in other states, will also carry the learnings from interventions in Odisha to other states facilitating inter state sharing of learning.