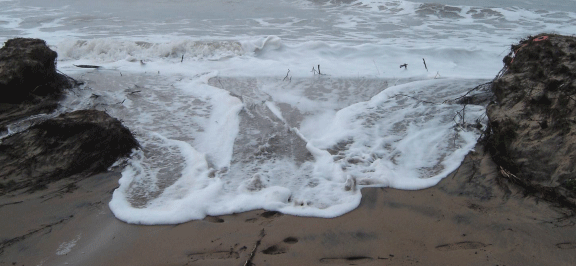 Bhubaneswar: In an aim to strengthen vulnerable saline embankments in the coastal areas, the State Government will very soon sign Memorandum of Understanding ( MoU) with National Institute of Ocean Technology (NIOT) Chennai to get technical guidance for development of climate resilient coastal embankments.
After the National Institute of Ocean Technology (NIOT), Chennai under the Ministry of Earth Sciences (MoES) has agreed to the State's request, the Water Resources Department has prepared a draft MoU for this purpose, official sources said on Thursday.
The Finance Department has also approved the draft MoU, which has been now sent to NIOT, which will seek approval of the Ministry of Earth Sciences (MoES), Government of India. Soon after the Ministry's approval, the MoU will be signed in a special event here, the sources said.
Earlier, the Water Resources Department had written a letter to the Director of NIOT along with the Director of IIT, Madras and the Chairman of Indian National Centre for Ocean Information Services (INCOIS), Hyderabad for this purpose. Of which, NIOS has come forward to join hands with the State Government, they said.
The NIOS will provide technical guidance and design & drawing of climate resilient coastal protection measures for the State of Odisha.
The State is facing challenges due to extreme flood and cyclonic events causing large scale loss to the human life and property in the coastal districts. Odisha has a long coastline of about 480 km along its 6 districts.
The coastal belt faces extreme climate change events like cyclones and super cyclones every alternate year resulting in large-scale devastation to life, property and infrastructure. Besides, shoreline erosion and tidal surges are main threats to the communities living along the coast.
The State has identified some extremely vulnerable saline embankments in coastal districts and intends to initiate measures for strengthening these coastal embankments using the best technological solution available.
To protect Odisha's coast which is vulnerable to tidal surge, the Water Resources (WR) Department has chalked out a plan to construct a 380 km saline embankment at an estimated investment of Rs 1,944 crore.
A detailed project report (DPR) is being prepared under the supervision of the Water Resources department for the first-phase construction of a 380 km saline embankment.