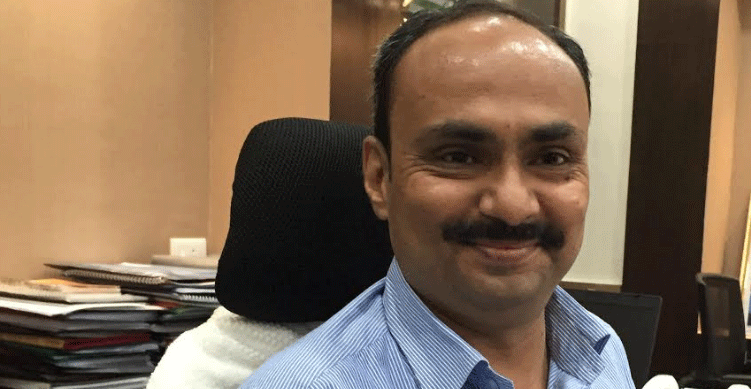 Bhubaneswar: In anticipation that Oxygen production, filling, transportation and overall logistics management would be highly critical for the treatment of COVID- 19 affected patients during Cyclone Yaas, the State Task Force for oxygen management took up special proactive initiatives especially in the affected districts of Balasore, Bhadrak and Mayurbhanj.
While Task Force Chief Asit Tripathy was leading the process, Principal Secretary Industries, Hemant Sharma coordinated the Oxygen Security efforts of the State Government.
Mr.Sharma, a proactive Mandarin was continuously in touch with District Collectors, logistic service providers and Industries for movement of oxygen cylinders.
According to sources additional oxygen cylinders were diverted to COVID Health Centers to the highly affected districts including to Fakir Mohan Medical College and Hospital Balasore, Jyoti Hospital Balasore, District Headquarters Hospital Bhadrak, Pandit Raghunath Murmu Medical College and Hospital Baripada, and dedicated COVID-19 KIMS Hospital at Bankisole.
In total, over 3,000 cylinders were filled and made available to these Districtsand additional filled cylinders were kept on standby at Jajpur and Cuttack to be provided in real- time as per requirement.
In order to ensure that the oxygen filling units in the district continue operations without disruption in anticipation of the power outage, dedicated DG power units were mobilized and installed.
Further dedicated Executive Engineer and electricians were assigned to the units to ensure their seamless operations at all times, said official sources.
Thirdly, to ensure seamless supply of medical oxygen to the refilling stations, a dedicated cryogenic tanker was stationed at Balasore, pointed out sources.
Further, to safeguard the oxygen requirements for the patients in the health care centers in Bhubaneswar, two additional LMO cryogenic tankers were kept on standby.
This strategy and actions by the Task Force ensured that no COVID-19 patient in the State had to face oxygen shortage because of impact of the cyclone.