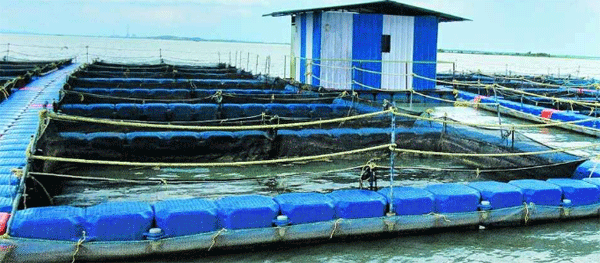 In a bid to encourage cage culture in different reservoirs, the Odisha Government has decided to grant subsidy to entrepreneurs investing in this new area of fish farming in the state.R Raghu Prasad, Secretary Fisheries and Animal Resources Development has announced this while addressing a seminar on cage culture held today on digital platform.
More than 40 entrepreneurs who were allotted sub-zones in Hirakud reservoir participated in this webinar which dealt with in detail about the technical and economic aspects of Hirakud cage culture.
Responding to queries from participants in the webinar, Dr.Raghu Prasad said that the state government has decided in principle to grant subsidy to entrepreneurs under Mukhyamantri Krushi Udyog Yojana.
Announcing that this scheme is included under Mastya Sampada Program of the Union government, Prasad said while for general entrepreneurs 40pc of the capital cost will be given as subsidy, it will be 50pc for women and SC & ST entrepreneurs.
The State Government has decided to introduce this form of fish farming in eight – four large and four medium – reservoirs in the state, Dr.Raghu Prasad said.  After Hirakud, bids will be invited for Machkund reservoir, he said. Odisha has huge potential for cage culture, he said adding that apart from exports, products of cage culture will reduce dependence on neighboring states for fish demand in the Odisha.      Notably, the State Government has selected 50 entrepreneurs for cage culture in Hirakud reservoir. In the webinar today, these entrepreneurs were given important inputs regarding economic and technical aspects. 
Arun Padiyar, Fisheries and Aquaculture specialist of World Fish informed the webinar how popular this form of fish farming has become worldwide.
Even as India is fast catching up, there is enough scope of this type of fish farming in Odisha which has quite a number of reservoirs, he said.