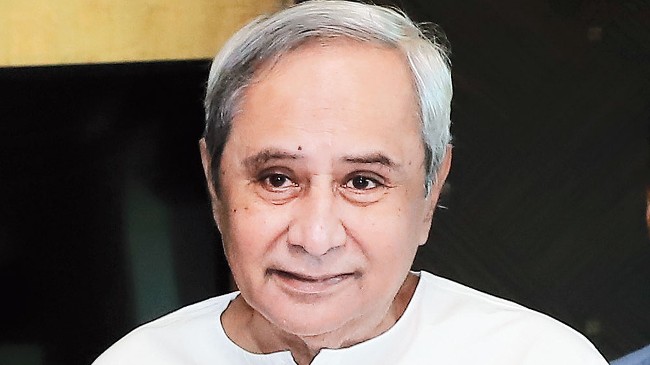 Good wishes pour in from across the globe as Odisha's undisputed leader and five-time Chief Minister Naveen Patnaik turns 75 year on Friday.Beginning from Prime Minister Narendra Modi to Union Ministers Rajnath Singh, Nitin Gadkari, Dharmendra Pradhan, Lok Sabha Speaker Om Birla, Madhya Pradesh CM Shivraj Singh Chouhan, Tripura Chief Minister Biplab Kumar Deb, MP Jual Oram  and many others wished Mr.Patnaik on his birthday.
"Birthday greetings to Odisha CM shri Naveen Patnaik Ji. Praying for his long and health life," Prime Minister Mr.Modi wrote on his social media post.
Prime Minister Mr.Modi also spoke to Chief Minister Mr.Patnaik over telephone and wished him on his birthday.
However, legendary Biju Patnaik's younger son, refrained from celebrating his birthday in view of the prevailing COVID-19 Pandemic situation.
"People have been facing lots of hardship due to COVID-19 for the past eight months. Instead of visiting Naveen Niwas (the CM's residence), the CM has appealed to his well-wishers to help the poor, donate blood and plasma," a statement issued by the Chief Minister's office said.
Naveen was the last child of Biju Patnaik and Gyan Patnaik and born on October 16, 1946 in Cuttack.This is not that Naveen cancelled his birthday celebration due to the pandemic. Earlier in 2011 he had decided not to celebrate his birthday in view of the miseries of the flood victims.
When Cyclone Phailin and Hudhud hit Odisha in 2013 and 2014, Naveen also cancelled his birthday. Similarly in 2016, he also preferred not to celebrate the occasion in honour of Jawans, who laid down their lives fighting against terrorists in Jammu and Kashmir.
He also did not celebrate his birthday in view of the l human suffering caused due to cyclone Titli followed by a flood in 2018.When the cyclone Fani hit Odisha's Puri and caused extensive damage across the coastal belt, the CM also did not celebrate his birthday in 2019.
Naveen entered into politics in 1997 after demise of his legendary father Biju Patnaik and continued to remain Chief Minister of Odisha since 2000.
He has been the CM in subsequent elections in 2000, 2004, 2009, 2014 and 2019.No doubt, he stands not only above 6 feet, but also the tallest ever leader Odisha has produced.