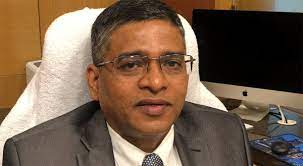 Bhubaneswar: The State Government once again wrote to the Centre reiterating its demand for change in the vaccine allocation ratio for Odisha to 95:5 from 75:25.  
In his letter to Union Health Secretary Rajesh Bhushan, State Health and Family Welfare Additional Chief Secretary Pradipta Kumar Mohapatra said, "The presence of private hospitals is very low in Odisha and limited to only 5 percent of the total healthcare sector in the State. Hence, it was apprehended that as per the existing guidelines, Odisha will lose out its proportionate share of 25 percent allocation of vaccines to the private sectors."   
He said that in June, 2021 the private hospitals in the State, as per the 75:25 formula, was allocated a total of 9.25 lakh doses of Covid vaccines while only 66,500 (7.2%) doses procured by the private hospitals. Balance 8.59 lakh vaccine doses could not be procured by the private hospitals in the State, he said.
He also cited data from July where it said that the Union Government has allocated a total of 10,16,970 vaccines while the demand from private hospitals stood at 1.56 lakh (15.4%) and thus 8,60,140 doses would still be not used by the sector.
Citing the lower penetration of private hospitals in the state, the ACS Health said that the balance vaccine doses must be given to the State Government for smooth conduct of the large scale vaccination drive in the State. 
He said that Odisha could vaccinate a total of 3.5 lakh citizens per day with the existing health infrastructure in the State.
The Centre has allocated 30,50,910 doses (both Covishield and Covaxin) for the month of July 2021, which will be consumed within eight to 10 days, he pointed out.
"You are therefore requested to allocate the balance 8,59,060 doses of June and 8,60,140 doses of July 2021 of private Hospital share to the State Government, so that our State is not unfairly disadvantaged," the ACS Health added.