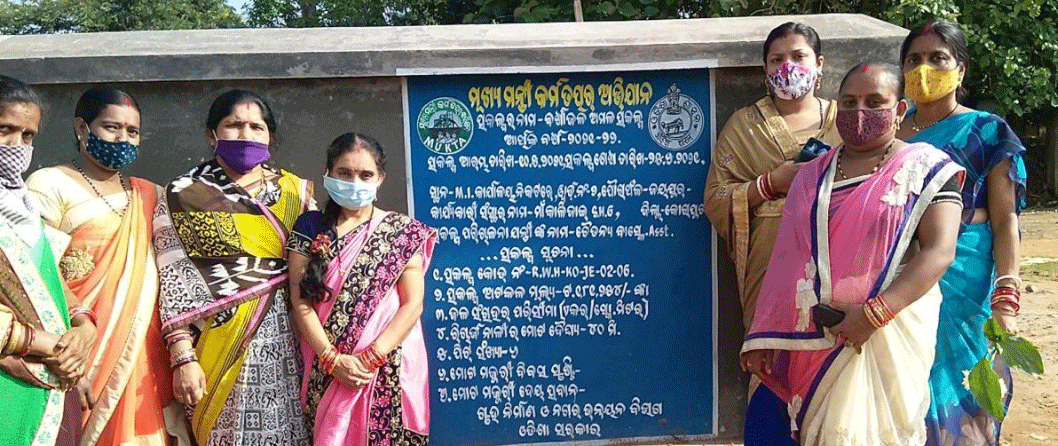 Bhubaneswar: Odisha Government plans to erect 12,000 Rain Water harvesting Structures (RWHS) by 10 July.
10,176 RWHS completed So far and expected to achieve the figure of 12,000 by next week.
Housing and Urban Development Department, which had launched a State-wide campaign on the theme "Catch the Rain: Where it Falls and When it Falls" across all the 114 Urban Local Bodies of the State under MUKTA Program is scaling up the activities.
The campaign started on 15April 2021 with an objective of constructing at least 5,000 Rainwater Harvesting Structures (RWHS) to facilitate in-situ water conservation and groundwater recharge in 114 towns of Odisha before onset of south-west monsoon.
However the campaign has been taken up in a Mission mode under the leadership of Principal Secretary of H & UD G MathiVathanan to achieve the intended outcomes within the timeframe.
A community driven approach has been adopted for field execution and to make it a success at the ground. Involvement of Community Based Organisations (CBO) such as Mission Shakti Groups has been accorded highest priority in the execution process by engaging them as Implementing Agency.
So far, the journey of Catch the Rain Campaign has been highly rewarding with overwhelming support from the ground. As a result, the Department has been able to achieve more than 10,000 RWHS constructed in the urban pockets of the State within a record time, i.e, span of two months.
All these 10,000 RWHS are of low-cost structures specially designed based on hydro-geological parameters prevailing in the State.
Looking at the success and acceptance by urban community of the State, H & UD Department has taken a decision to construct 10,000 more RWHS across potential ULBs located in western, northern and southern parts of Odisha.
Officials say that Rainwater Harvesting Structures in all the 2035 Wards across 114 ULBs of the State has been Planned
Around 15,000 Sites selected so far, 14,600 Plans&Estimates amounting 70 crores prepared and 14,000Work Orders issued
7,698 MSG & SDA Groups have been engaged as Implementing Agency to drive the Campaign.
Pratap Jena Minister Housing & Urban Development has congratulated the department for this achievement.
Expressing his happiness , Jena has told that Housing & Urban Development has achieved a significant mile stone in " Catch the Rain " campaign by completing 10 thousand RWHS in 114 ULBs across Odisha in a record span of 75 days . It has also been decided that additional 10 thousand RWHS to be constructed in water stressed ULBs in Western, Northern and Sothern parts of the State ,he added.