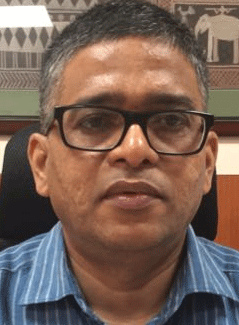 Bhubaneswar: The Health and Family Welfare (H&FW) Department is making all preparations to manage a possible third wave of Covid-19, which may come in August.
Additional Chief Secretary (ACS) Health & Family Welfare, PK Mohapatra has issued a detailed guideline for strengthening manpower in various healthcare facilities across the State.
Keeping in view the decreasing trend of Covid positive cases in the second wave, it was proposed to reduce the manpower already engaged.
However, as part of readiness for the anticipated third wave of Covid-19, the fresh instructions have been issued to all Collectors, directors of Capital Hospital & Rourkela Government Hospital, dean of all government medical colleges and chief district medical officers.
As per the guidelines, all dedicated Covid hospitals (DCHs) of both district and medical college and hospital (MCH) with more than 50 per cent bed occupancy (Covid positive patients) will be allowed to retain the manpower already engaged till July end.
Similarly, all DCHs of both district and MCH with less than 50 per cent bed occupancy (Covid positive patients) will be allowed to retain 50 per cent of the manpower engaged till July 31, the ACS said.
The officials have been directed to strictly follow the observations/directions of the High Court passed on February 8, 2021 while disengaging the manpower.
All the other stipulations issued by the Health Department will remain unaltered, Mr.Mohapatra said.
The extension of the engagement of the manpower is allowed for a period of three months from August or until further orders while all the manpower engaged in the testing laboratories will continue for a period of three months only from August.
The Health Department has earmarked 3000 beds including 610 critical care beds for the possible third wave. Similarly, a 32 bedded pediatric unit has also been planned while Sishu Bhawan, Cuttack to be developed as Centre of Excellence.
The Government has already floated a tender for simulation labs (for respiratory lung support) for practical orientation.
To avoid any kind of issue in supply of medical oxygen, 39 PSA plants supported under PM Cares Fund, 28 PSA plants &15 Liquid Medical Oxygen (LMO) plants supported by the State Government are being set up across 30 Districts.
The Odisha State Medical Corporation Ltd (OSMCL) has already taken all steps for procurement of essential drugs for its buffer stocking.