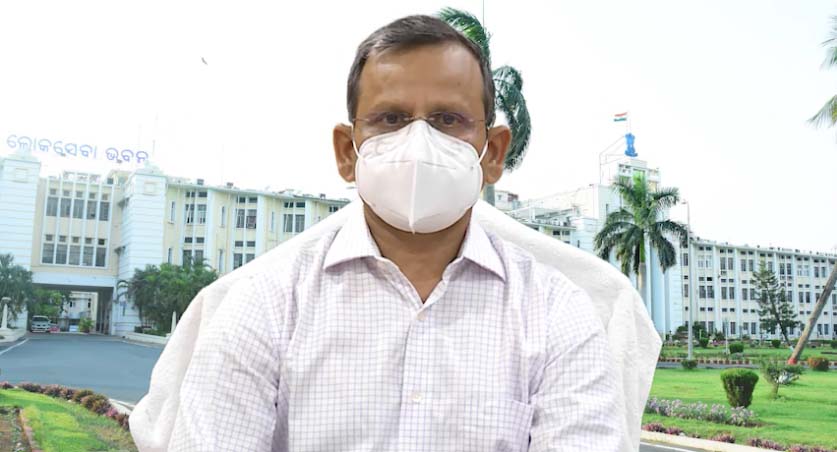 Bhubaneswar: Odisha Government has requested Union Government to allow Amarda Road Airstrip for flight operation under RCS-UDAN Program.

Chief Secretary Suresh Chandra Mahapatra has written to Union Secretary Ministry of Defence, Ajay Kumar in this regard, official sources said.

Looking at the huge tourism potential, Odisha Government requested the Ministry of Civil Aviation in Government of India to include Amarda Road under RCS-UDAN Scheme.

On receiving such request from Government of Odisha, the Ministry of Civil Aviation has included Bhubaneswar-Amarda Road as a Special RCS Route under UDAN 4.1.

Gsec Monarch has been selected as the Airline Operator for the said route with 7 Flights/Week using 9 Seater Aircraft.
Chief Secretary Mr.Mahapatra, who has been instrumental in scaling up Eco-Tourism Sector in a big way in the State, has pointed out that Northern Part of Odisha, which is deprived of any kind of Air-Connectivity and the existence of Amarda Road Airstrip near Rasagobindapur in Mayurbhanj District has a huge significance for the nearby places.

This air connectivity will facilitate tourism connectivity to important places like Similipal National Park, Kuldiha Sanctuary, Chandipur and Talasari Sea Beaches.

Such air connectivity will facilitate economic growth through trade, create job opportunities, increasing revenue from taxes and foster the community relationship with neighboring States and Communities, pointed out the Chief Secretary.

Earlier the State Government has requested DRDO for providing NO Objection Certificate (NOC) to use the Airstrip for Commercial Flight Operation under RCS-UDAN. However the State Government has not received the same, resulting the proposed flight operation left in limbo.

Under this backdrop, Chief Secretary Mr.Mahapatra has requested Dr.Kumar to look into the matter and issue necessary instruction to DRDO for use of Amarda Road Airstrip in Mayurbhanj District by the Odisha Government for flight operation under RCS-UDAN in the larger public interest.

Officials hope that DRDO would issue NOC in this regard at the earliest as it will open up tourism, spur economic activities and generate revenue for the State.

Principal Secretary Commerce & Transport Bishnupada Sethi, who has been pursuing this air-connectivity issue with Ministry of Civil Aviation is in touch with senior officials of Government of India in this regard, said sources.

Joint Secretary Ministry of Civil Aviation, Usha Padhee, is continuously making efforts to add more and more airstrips under RCS-UDAN, for which Odisha has been benefitted in a big way.