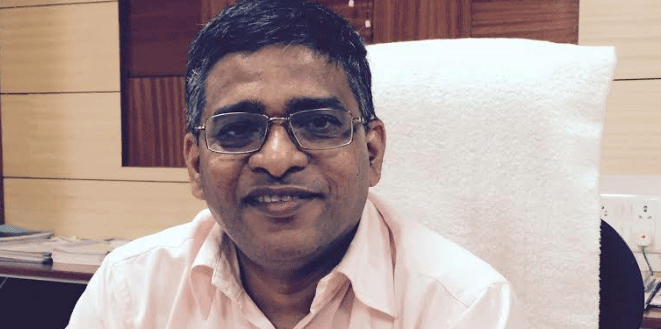 Bhubaneswar: Odisha has vaccinated over 1.4 Crore beneficiaries across the State out of which 63.34 Lakh of 45 and above age group have taken first dose and 24.30 Lakh of similar age group has taken second dose.
Vaccination Management Report was presented to ACS health & FW, Pradipta Kumar Mohapatra here on 18 July evening, when he reviewed the progress.
According to sources 1, 40, 54, 214 beneficiaries have been vaccinated as on Sunday in the State.
Only 10,506 beneficairies were vaccinated on Sunday as there were 66 active sites out of which a single one was of Covaxin.
Cumulative 3, 33, 214 Health Care Workers (HCW) have taken first dose and 2,83,247 HCWs have taken second dose.
So far Front Line Workers (FLW) are concerned 3,16,449 have taken first dose and 1,92,516 have taken second dose.
A total of 1,539 pregnant women have been inoculated to date, an official added.
Speaking on the COVID situation in Odisha, Director of Health Services Bijay Mohapatra said on Sunday that contact tracing of COVID positive cases holds key to contain the spread of the virus while the hidden cases are a worry for now.
Dr. Mohapatra said that there are many COVID cases which remain hidden from the government due to hesitancy in people coming out for tests.
The spread can be contained by identifying and isolating the hidden asymptomatic cases, he said.
"There are many symptomatic individuals too who do not opt for COVID test, spreading infection in the process," he said.
It was a conscious decision by the government to conduct an integrated surveillance for three months which included dengue cases too. It will continue till August. Apart from this, the active surveillance on COVID is being conducted simultaneously, said Dr.Mohapatra.
More than 1 Lakh positive cases have been identified by the active surveillance exercise conducted by ASHA workers.
"It is our main weapon against COVID19," he said.
Dr.Mohapatra also spoke about the fate of COVID Care Centres and dedicated Covid hospitals in the State. "We have already forecast for a third wave. So, we are going to keep the COVID hospitals open despite a decline in cases," he said.
"We are focusing mainly on Bhubaneswar, Cuttack, Balasore and Baripada and I am sure we will tide over this pandemic soon," stated Dr. Mohapatra