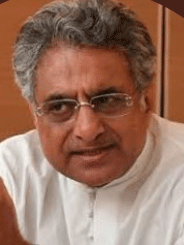 New Delhi: Biju Janata Dal (BJD) on Sunday raised three demands, including a share from the Cess from fuel and cooking gas to states, at the all party meeting held here ahead of the Monsoon Session of the Parliament from tomorrow.
Prime Minister Narendra Modi chaired the meeting, where BJD MP attended the Meet.
BJD's Parliamentary Party Leader Pinaki Mishra, who attended the all-party meeting, said the party placed primarily three demands.
Firstly, it wanted the Centre to procure the surplus rice from Odisha and release of the pending food subsidy amounting to crores to the State at the earliest, Mr.Mishra said.
The party, which is the ruling party in Odisha, demanded the Centre to provide a share of the additional cess from fuel and cooking gas to States to help them fight against Covid-19 effectively.
Mr.Mishra during the all-party meeting also urged the Centre to restore the MP LAD fund. "When MLAs in States are getting MLALAD fund of Rs 5 crore, MPs have become powerless because of non-allocation of the MPLAD fund. We demanded early restoration of the MP LAD fund," he added.
The party also raised three issues including tabling of the women's reservation bill during the monsoon session.
"It was quite concerning to find only two women MPs among 40 men MPs at the all-party meeting. We demanded for presenting of the women's reservation bill in the Parliament for discussion," he added.
Besides, the party expressed concern as the ST list bill for inclusion of more groups as the scheduled tribes and the Legislative Council Bill for Odisha were not included in the 29 Bills that will be presented in the Monsoon Session for debate.