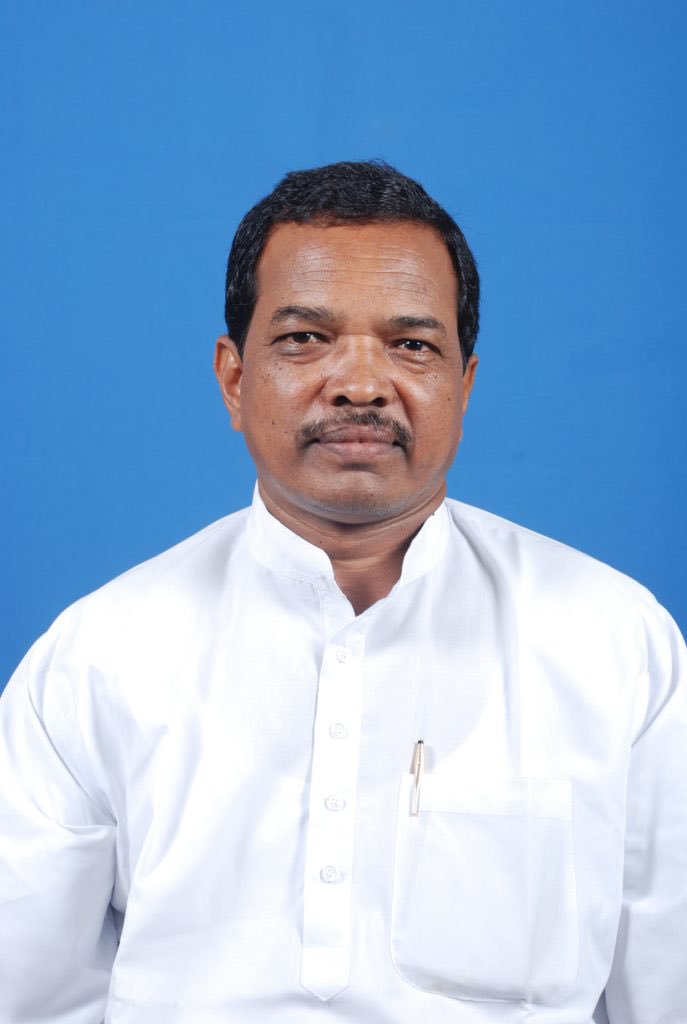 New Delhi, May 6: As maritime transport is extremely important for both economic and cultural development, the State Government on Friday demanded establishment of a Maritime University in the State.
State Transport and Commerce Minister Padmanabha Behera raised this demand during the 3rd meeting of National Sagarmala Apex Committee (NSAC) held here on Friday. Union Minister for Ports, Shipping & Waterways, Sarbananda Sonowal and Transport and Shipping ministers of various States attended the meeting.
Mr.Behera said 95 percent of India's trade by volume and 70 percent by value moves through maritime transport, which shows the importance of ports and their contribution in sustaining the growth of the Indian economy.
"Keeping on the future scenario of Odisha, establishment of Maritime University is felt necessary to facilitate and promote maritime studies, training and research," he said.
The State Government would request to examine and help in establishing this for future development of the maritime sector in the whole east coast of the country, he said.
The Minister also raised objections and suggestions made by the Odisha Government on the draft Port Bill.
The State Government, in June 2021, had raised certain issues regarding inviolable independence of coastal states in the matter of regulation and administration of non-major ports and non nationalised waterways.
"The Ministry of ports, Shipping and Waterways in its letter dated August 11, 2021 has given an assurance to address our concerns appropriately. However, the Government of Odisha would still request for its proper examination at the time of finalising the Indian Port bill, which would strengthen the spirit of cooperative federalism," he said.
Behera also demanded construction of Gopalpur – Rairakhol railway link project. Gopalpur Port on the east coast is a minor port having high potential to serve the heavy Steel and Mining industries of Odisha and Chhattisgarh.
At present this port is connected to the Howrah – Chennai route. The present rail connectivity arrangement is posing a limiting constraint for future growth of rail borne traffic to Gopalpur Port, he pointed out.
Odisha Rail Infrastructure Development Ltd. has completed a detailed engineering survey using aerial LiDAR technology and prepared the Detailed Project Report. The route length of the project is 270 kms with an estimated cost of Rs, 6195 crores.
"Being an important port connectivity link, this railway project may be considered for funding by the Ministry of Ports, Shipping and Waterways under Sagarmala Scheme," demanded the Minister.
Speaking about the Buramara – Chakulia rail link project, he said the State Government has executed a Concession Agreement with Creative Port Development Pvt. Ltd for the development of a deep-draft port adjacent to Subarnarekha River mouth of Odisha on BOOST Build, Own, Operate, Share & Transfer) basis. This port is proposed to be served by Amarda Road station on Howrah – Chennai route.
The State Government has agreed to bear the cost of land for this project. Therefore, this project also may be considered for funding under the Sagarmala Scheme, he demanded.
He also demanded funding for the Badampahar – Keonjhar rail link project under the Sagarmala Scheme.
Badampahar and Gorumahisani have large iron ore mines and presently there is only one-way connectivity to Tata from these mines. Connecting 80 kms Badampahar-Keonjhar will provide a shorter and direct access from these mines to the Kalinga Nagar area of Odisha which is a major steel hub of the country, Mr.Behera said.
Furthermore, the distance from Keonjhar to Tata will be reduced by about 30 kms and this connectivity will act as an alternate route for the iron ore mines around Keonjhar to Tata. The State Government has already agreed to bear the cost of land for this project, he informed the Union Government.