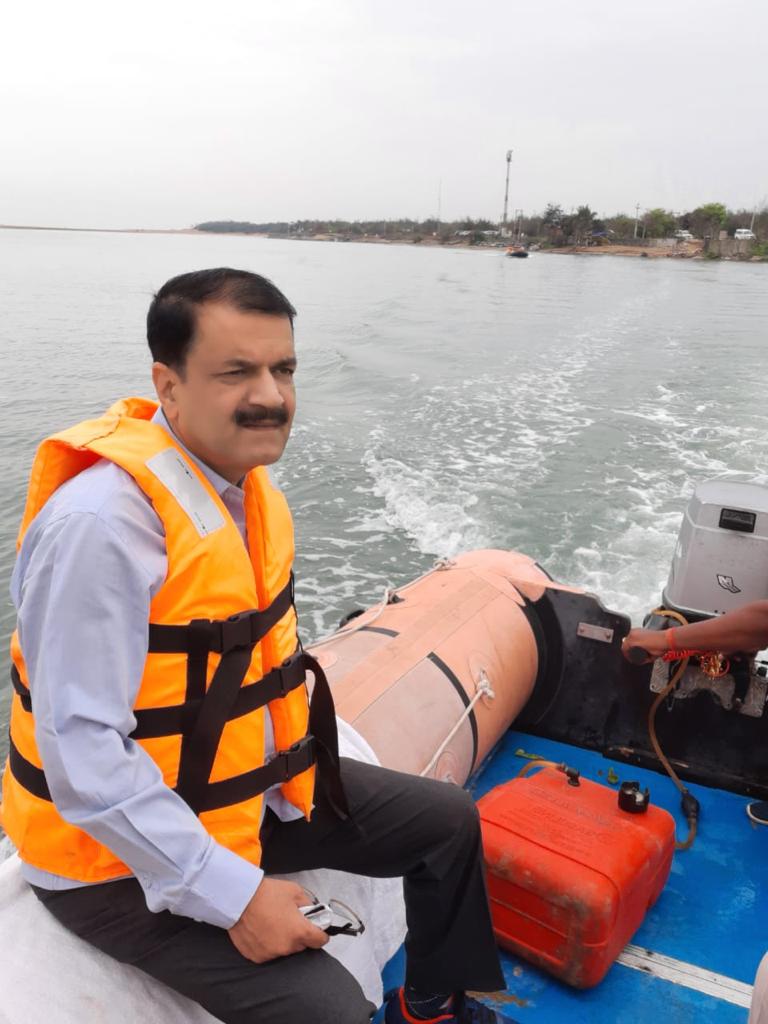 Puri: Santosh Kumar Upadhyay, Director General Fire Service, Home Guards and Director, Civil Defence on Friday visited Odisha State Watermanship and Life Guard Institute, Ramchandi.
DG Mr.Upadhyay reviewed the project status of the 100 man barrack and administrative building. Government has allocated 2 acres of land at Ramchandi, Puri for creation of infrastructure which is a vital training component for Fire Service personnel.
The DG, Fire Service asked Odisha State Police Housing and Welfare Corporation (OSPH&WC) engineers to prepare estimates for different key projects like transit hostel, kitchen and dining block for trainees as well as development of parade ground and fencing of compound.
It is pertinent to mention here that Odisha State Watermanship and Life Guard Institute was established by the Government at the river bank of Kushabhadra river near Ramchandi, Puri which is adjacent to Bay of Bengal.
The aim and objective of this training institute is to impart Watermanship course of training and to build the capacity of Odisha Fire Service personnel to make them more professional in aquatic skills.
Training on swimming, boat driving, scuba diving and water rescue techniques are being imparted to the trainees by specialised trainers of Odisha Fire Service.
These training facilities are also being provided to Fire Service personnel from other state Fire Service organizations and establishments like Andhra Pradesh and Nagaland etc.
Since its inception, 4488 trainees from Odisha Fire Service have attended the training till date. Additionally, 538 members of trainees from various state fire units and Home Guard volunteers of Odisha have also undergone training.
On completion of full-fledged infrastructure, it can cater as a unique training institute of its kind in Eastern part of India, officials said.
In addition to above, the DG Fire Service has also directed all fire stations of Odisha to visit all LPG depots, petrol pumps, multiplex/ malls to verify fire safety compliance and suggest appropriate corrective measures for prevention of fire hazards.