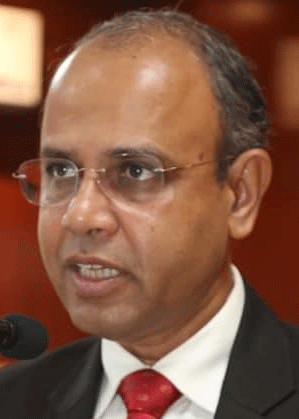 Bhubaneswar: State Government has expressed serious concern over poor lending by the commercial banks in the State and asked to go for corrective measures as the stress on providing more credit to the people for carrying out trade and business.
Principal Secretary Finance Ashok Kumar Meena has pointed out at the State Level Bankers' Committee (SLBC) meeting that against Annual Credit Plan (ACP) target of Rs.90,395.69 crore for 2020-21, the achievement till December 31, 2020 is only Rs.52,109.89 crore which is 57.65 percent of the annual target.
The achievement of banks under total agricultural sector till December 31, 2020 is Rs.25,004.92 crore against the target of Rs.43,282.11 which is 57.77 per cent of the annual target.
Meena was constrained to point out that banks are not providing credit in fisheries and diary sector in the State even though there is huge potential in these two sectors.
The achievement in ACP till 31December, 2020 under fishery and dairy are only at 13.91 PC and 16.17PC respectively while the achievement in MSME sector till December 31 last year is 76.85 per cent of the annual target of Rs. 43,282.11crore.
But the achievement in khadi & village Industries is 34.33 per cent and in medium enterprises 55.85 per cent which require focused attention.
He said that average credit size to Self help Group (SHG)s are needed to be hiked.
Mr.Meena pointed out that the RBI master circular of September 18, 2020 mandates a minimum of Rs.6 lakhs based on MCP of SHG on 3rd linkage.
All the banks are requested through SLBC to adhere to the norms mandated by RBI and SLBC subcommittee on rural credit in extending 1st dose loan to SHGs.
In addition, the banks have been requested to renew and enhance SHG loans on 2nd, 3rd and subsequent years as mandated in RBI circular so that, the average loan size would increase to minimum of 2 lakh by end of the current financial year and subsequently to Rs 4 lakh by 2022-23.
Expressing concern over poor credit-deposit (CD) ratio of the State as on 31 December 2020 is 59.89 PC. The CD ratio of public sector banks is 51.60 % and that of private sector is 83.82 PC.
The public sector banks were advised to increase the CD ratio.
It has been observed that nine districts– Angul, Deogarh, Gajapati, Jagatsinghpur, Keonjhar, Malkangiri, Mayurbhanj, Puri, Sambalpur-have a CD ratio below 40 PC.
The State Government has advised to form and conduct sub- committee meeting of CD ratio on urgent basis to study the reasons and how to improve the CD ratio to achieve the benchmark of 60 PC as stipulated by RBI.
All the sub-committees of SLBC should monitor the credit flow and other important issues at least once in a quarter prior to the SLBC meeting and discuss important issues in the SLBC meeting address the issues, urged Meena.
With a view to enhance the penetration of financial inclusion in the Aspirational Districts, Department of Financial Services (DFS) extended a Targeted Financial Inclusion Intervention Program (TFIIP) to all the 10 Aspirational Districts of Odisha.
All the collectors and Lead District Managers (LDM)s of these districts have been requested to achieve 100 per cent key performance indicators (KPI)