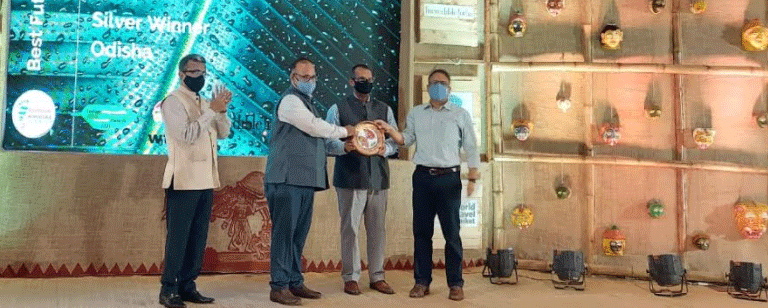 New Delhi: Odisha Tourism was conferred the Silver Award for "Best Future Forward State" at the sixth edition of the Indian Responsible Tourism Awards, organised for the first time outside the National Capital Territory of Delhi, at Eco Retreat Odisha in Konark. Kerala won the Gold category award in the same segment.
The awards recognise champions of ethical travel as a regional partner of the reputed World Travel Market's (WTM) Responsible Tourism Awards held in London
"Odisha's contribution to promoting responsible tourism is well established. Our ecotourism model of community-managed nature camps have since 2016 empowered rural populations with alternate and sustainable livelihood. From developing Odisha's tourism and hospitality infrastructure for greater resilience against disruptive events such as cyclones and pandemics, to ensuring responsible design of new tourism products – we have made sustainability our mantra", said Jyoti Prakash Panigrahi, Minister Tourism & OLLC, Government of Odisha.
Active sessions were held during the summit and successful case studies discussed involving sustainable solutions to manage water, waste and carbon footprints through community oriented actions with community-led sustainable niche tourism project 'Ecotour Odisha' being highly appreciated by the delegates present, thanks to efforts by Odisha Tourism Team led by Principal Secretary Tourism and Sports, Vishal K Dev.
"Over and above Responsible Tourism, it is our responsibility for 2021 to revive tourism. Apart fromflagship offerings in niche segments, we are working towards making tourism community-led through our flagship project 'Ecotour Odisha', an award winning template not only for safe, inclusive and sustainable tourism but also for community and livelihood development through specialized skilling of community members. As part of our tourism revival strategy, work is underway to double the capacity of these nature camps from just over 300 room keys to over 600 in the near future while the recently commissioned Biju Expressway has greatly helped us take the benefits of tourism and hospitality to the hinterlands", deliberated Mr. Dev, Principal Secretary Tourism & Sports..