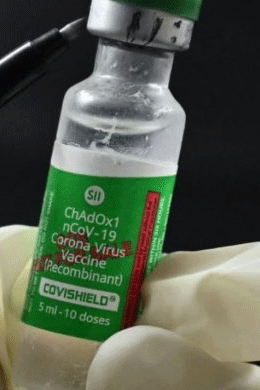 Bhubaneswar: On the occasion of Ganesh Puja, the State Government has achieved another milestone in the ongoing Covid-19 vaccination drive by administering over 2.5 crore doses of vaccines since January 16, 2021.
"Odisha marches ahead with another achievement in its fight against #COVID19 as 2.5 crore doses of #COVID19Vaccines have been administered successfully. We thank the people of Odisha for their active participation in the fight against Covid-19," Health and Family Welfare Department said in a tweet.
The State has not only vaccinated more people but also it has reduced the vaccine wastage. The vaccine wastage is around -5.5 per cent in the State, which is one of the lowest in the country and helping to vaccinate additional 12.2 lakh additional doses from the same allotment of vaccine. Credit goes to the field-level health workers, said a senior health official.
As per the data available in the COWIN portal, as many as 2,50,76,765 doses have been inoculated in Odisha till Friday afternoon. While 1,88,63,498 people in the State have received their first dose and 62,13,267 have been fully vaccinated.
Moreover, 1,19,78,377 people in the age group of 18-44 years have received the jab till now while 77,41,527 in the 45-60 age group and 53,56,861 beneficiaries aged above 60 years have also got the jabs.
Khordha district has administered the highest 28,48,869 doses followed by Ganjam (27,22,929), Cuttack (14,65,915), Sundergarh (11,81,669), Balsore (11,64,634), Puri (10,85,164) and Mayurbhanj (10,08,453). The other districts have inoculated less than 10 lakh doses so far.