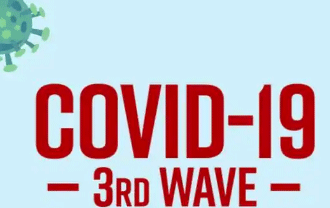 Keeping the possible third wave of Covid-19 in mind, the State Government has taken steps to keep at least 4,400 beds ready in various hospitals exclusively for the pediatric COVID care.
According to sources, 3,000 beds have been created for pediatric COVID care. Out of that 674 beds are critical care beds. An additional 1400 beds (of which 500 are ICU) are under preparation.
At least 15 per cent beds in the existing Covid Hospitals, 10 beds in all DHH/SDH and 2-4 beds in all CHCs have been reserved for the children. Stand-alone Pediatric COVID care units have been set up in all 7 Medical Colleges and Hospitals (MCHs). Private hospitals, nursing homes also roped in for bed support, the source said.
Shishu Bhawan, Cuttack has been declared as Centre of Excellence and Tele-Hub for COVID care with 40 general beds and 10 ICU beds. Database in the COVID portal has been made for real time status of infrastructure.
While RT-PCR labs have been established in all districts, a decision has been taken to maintain the testing level at a rate of 70,000 tests per day in spite of a decline in the number of cases in the month of September and October also due to the upcoming festive season and also due to opening of schools.
District Collectors and COVID Observers have been directed to ensure that under no circumstance there should be fall in testing level. The new labs now available in all districts can be used to step up RT-PCR testing, they said.
Chief Minister Naveen Patnaik is likely to inaugurate all new RT-PCR labs in 16 district headquarters. PSA plants have been set up in all MCHs, all DHHs and high case load sub-divisional hospitals while LMO plants are being set up in 16 districts and would be commissioned soon.
Adequate number of O2 cylinders and O2 concentrators of all capacities are available sufficiently to meet any eventualities. Additional capacity for providing Oxygen and drugs & consumables has been created.
The State Government had constituted a Task Force under the chairmanship of DMET much before the instruction of Centre and preparedness activities and action plan were almost finalized by the Taskforce.
This was subsequently changed as per MoHFW guidelines to be headed by Chief Secretary. In the meantime the Taskforce at the State level and the taskforce at the district level headed by district Collectors have finalized and implemented both the State and district-level action plans.
Capacity building for pediatric COVID care was inaugurated by the Chief Minister on July 2, 2021. In the meantime all targets of training have been completed.
The Health Department has conducted 17 webinars on Pediatric COVID care (2200 MOs, 1500 Paramedics participated). Capacity building training has been provided to 145 Paediatric Specialists, 1826 Medical Officers, Staff Nurses-5650, ANM-11716, ASHA-45812 and AWW-70285.
All the required personnel both doctors and paramedics have been trained on paediatric COVID care and are equipped to handle the situation in case of rise of COVID cases, the source added.