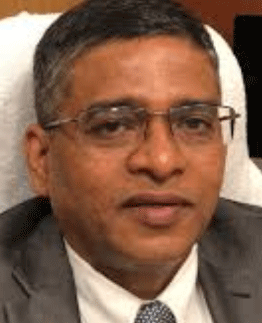 Bhubaneswar: Due to advance steps and proper management, the Covid-19 Pandemic has been managed better in Odisha than the National level.
According to official sources, the State is outperforming in all standard indicators with respect to the national average.
While Chief Minister Naveen Patnaik is reviewing Covid-19 situation regularly, ACS Health & Family Welfare Pradipta Kumar Mohapatra is monitoring on continuously on day to day basis.
As per latest figures, the State has reported 22,017 cases per million populations, while it was 24,855 at the national level. There are 290 active cases in every million population at national level whereas Odisha has 150 cases.
However, the State has a high recovery rate of 98.5 per cent against the all India figure of 97.5 per cent. As many 4,00,894 tests per million population are being done at national level whereas Odisha conducts 402,923 tests per million.
The test positivity per million in Odisha was 5.46 per cent, which is lower than the all India figure of 6.2 per cent. The fatality rate (0.79 per cent) is also much lower than the national figure of 1.33 per cent.
The State has also done well in the vaccination program. So far, in the State >18 years age group coverage under vaccination is 58 per cent for 1st dose and 72 per cent against due for 2nd dose.
In the first jab of Covid-19 vaccines, Bhubaneswar is at the top position with 147 per cent while Jagatsinghpur is at bottom with 43 per cent. At least 7 districts are below 50 per cent coverage. The districts are—Jagatsinghpur, Mayurbhanj, Khurda Rural, Bargarh, Balasore, Angul and Jajpur. The district authorities have been directed to step up their vaccination drive and ensure increase in coverage.
Similarly, focus is given for second dose coverage in Malkangiri (50%), Nabarangpur (55%), Boudh (57%) and Kandhamal (58%). District Collectors and Observers have been asked to closely monitor the vaccination drives in the four districts. Chief Secretary SC Mahapatra is also taking a review on this later this week.
The vaccine wastage has further improved to -5.5 per cent. This is one of the lowest in the country, helping us to vaccinate additional 12.2 lakh additional doses from the same allotment of vaccine. Credit goes to the field-level health workers, said a senior health official.
As many as 16,098 (0.28 per cent) persons reported Covid positive after two doses of vaccination. To get a detailed status of Covid-19 infection in the State now, for the 1st time an extensive Sero-survey is being conducted covering 12 districts across all 3 divisions on behalf of the State Government whereas all previous Sero-Surveys were conducted by ICMR.
After the 2nd wave the Centre directed the States to conduct their state level Sero-Survey. RMRC Bhubaneswar having the expertise and has been entrusted to conduct the Sero-Survey on behalf of State.
As per the suggestion of RMRC, 12 districts have been selected for sero-survey. The Districts are– Khordha, Puri, Jajpur, Mayurbhanj & Balasore (Central), Sambalpur, Jharsuguda, Keonjhar & Sundergarh (North) and Kandhamal, Kalahandi & Nabarangpur (South).
The survey has commenced and sample collection has been completed in six districts while collection is expected to end by 18 September, 2021 and testing and analysis by first week of October, the official said.