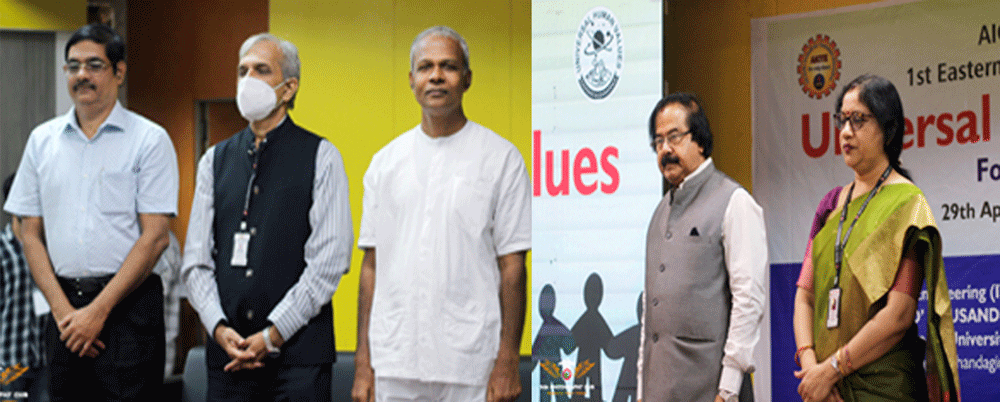 Bhubaneswar: A three-day regional conference on 'Universal Human Values' organised in collaboration with the All India Council for Technical Education (AICTE) began at Siksha 'O' Anusandhan (SOA) on Friday.
More than sixty participants from different Higher Education Institutions (HEIs) of the eastern region are attending the conference.
Prof. Ashok Kumar Mahapatra, SOA's Vice-Chancellor, who presided over the inaugural function held at the Institute of Technical Education and Research (ITER) — the university's faculty of engineering and technology, said the life of a person devoid of human value was of little consequence.
The new Education Policy was focused on inculcating moral values in students, he said.
The AICTE was attaching a lot of importance to inculcation of moral values in students pursuing technical courses for which such conferences were being held to train around 10,000 teachers of technical institutions, Dr. B. Goshwami, AICTE's Regional Officer, Eastern Region, who joined online, said.
Dilip Debnath, Regional Coordinator of National Coordination Committee for Student Induction, Eastern Region (AICTE), said the objective of the education system is not to help the students earn high marks but they should learn the significance of virtues like sacrifice, patience, truth and know how to respect views of others and other religions.
Prof. Pradipta Kumar Nanda, SOA's Pro-Vice Chancellor and Prof. Sitikantha Mishra, Dean cum Advisor of faculty of hospitality and tourism management addressed the program while Neetu Bhagat, Deputy Director of AICTE's Induction Program, joined the proceedings online.
Prof. Renu Sharma, Convenor of the conference, also spoke. Prof. Manas Kumar Mallick, Director of ITER, was present.