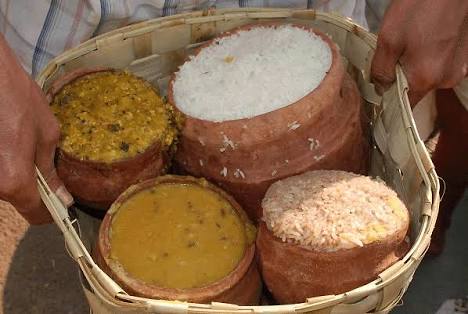 Puri: The Shree Jagannatha Temple Administration (SJTA), Puri has made elaborate arrangements for smooth distribution of Mahaprasad on the occasion of Savitri Brata, on Thursday.
In view of the second wave of Covid-19, the temple has been closed for the devotees since 5May as a state-wide lockdown was imposed by the Odisha Government.
Therefore, the Temple Administration made arrangements outside the North and South Gates of the Shrine for smooth distribution of the Mahaprasad on Savitri Brata.
Earlier SJTA Chief Dr.Krishan Kumar held discussions with senior officials of the Temple Administration and accordingly arrangements have been made, said sources.
Senior officials of the SJTA on Wednesday visited the proposed sites where temporary structures have been created for distribution of the Mahaprasad.
"Temporary tents have been put up near the North and South Gates where Suara and Maha Suara of Shree Jagannath temple are providing Mahaprasad to the devotees.
A designated waiting place has been earmarked here for devotees. Token system is being implemented. Those who get a token are allowed to visit the Mahaprasad collection point and taking Bhog in a hassle free manner.
Only take away is allowed. No one can take the Mahaparasad at the spot as lockdown restrictions is in force in the Puri town also.
Seating arrangements for 250 to 300 persons have been made at the waiting space in adherence of Covid protocols, the official said, adding, police personnel will be deployed at the sites. The Temple Administration has also made arrangements for parking of the vehicles of the devotees.
Meanwhile, to avoid crowds at temples on the occasion of Sabitri Brata, Jajpur District Administration has imposed prohibitory orders under Section-144 of CrPC in and around five temples. The order remained in force till midnight of June 10.
The restriction has been imposed on the premises of Maa Biraja Temple, Jagannath Temple at Jajpur, Maa Mangala Temple at Jaunlibandha, Sriram Temple at Mansapola and Barahanath Temple to restrain women devotees from mass gathering for the festival.
However, Priests and Sevayats are allowed to perform the rituals of the temples as per custom and tradition, an official stated.