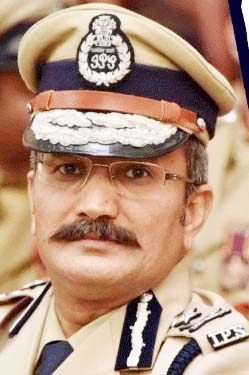 Nayagarh: Special Investigation Team (SIT) of Crime Branch under Odisha Police on Monday said the five-year-old Nayagarh girl was victim of "sexual assault" and murder.
SIT Chief Arun Bothra revealed it a day after the arrest of an youth from the victim's village.
"The SIT has sufficient evidence against the youth arrested on Sunday. He was also interrogated by the Nayagarh District Police. We arrested the youth after getting required evidence against him. Sexual assault was the motive behind killing of the little girl," Mr.Bothra told reporters as the accused was produced in the court in Nayagarh today.
Rejecting the version of the youth's family members that their son was innocent, Mr.Bothra said the accused was interrogated multiple times in the last ten days before his arrest.
"I would like to confirm the fact that this man is the prime accused. Any of his associates' involvement in the case is still under investigation," Mr.Bothra said.
Expressing satisfaction over the progress of the investigation, Mr.Bothra said a small team of SIT could collect evidence against the accused who was at large for the last five-months.
"I am personally satisfied over the outcome of the investigation," the Top Cop, who had earlier cracked several sensational cases, said.
He said the SIT was working hard to submit a charge-sheet in the Court, once the investigation is over.
The Crime Branch of Odisha Police in a press release on Sunday had informed that one person was arrested in the little girl's murder case under sections 376-A, 376AB, 364, 302, 201 of IPC, apart from Section 6 of POCSO Act.
Meanwhile, the accused youth was produced at the Special Court-cum-ADJ (POCSO Court), Nayagarh, which allowed the SIT to take him on a remand till December 24, said Police sources.