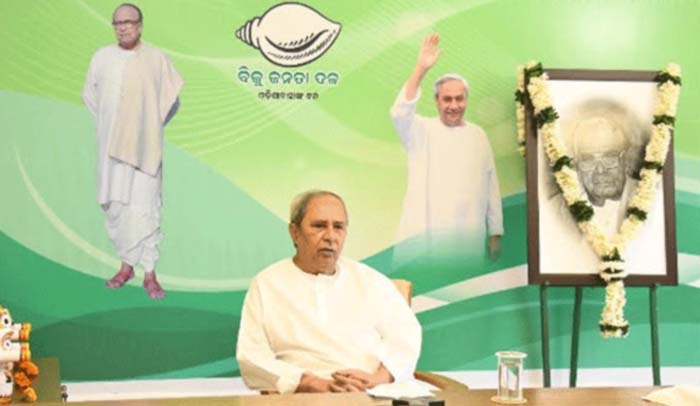 Bhubaneswar: Chief Minister Naveen Patnaik has announced the property statements of all the elected people's representatives including him and the Government officials of all levels, will be put in public domain for scrutiny.
Noting that corruption is the biggest hurdle before the development, the Chief Minister while addressing the Governing BJD's State Council meeting here, said: "Submission of the property statements by people's representatives beginning from Sarpanch to Chief Minister and lowest ranking official till the Chief Secretary, is mandatory in the state. This will be put in public domain."
He said that Odisha is one of the few states in the country to have a "powerful" Lokayukta and all the property statements will be referred to the Lokayukta.
"The move will be a major step in curbing corruption. Odisha will be the first state in the country to take such a measure," the Chief Minister said.
Mr.Patnaik said that the State Government in the last one year has placed as many as 91 officials under suspension and stopped pensions of some retired employees on corruption charges.
In regard to Members of Parliament being elected from Odisha, Mr.Patnaik said: "Our party MPs will do it voluntarily and set an example for the entire country."
CM Mr.Patnaik, who earlier in two recent party meetings spoke on the central negligence and character of national parties, focused on the transparency and anti-corruption in the State Council Meeting here on Monday.
He said that the BJD government's fight is against poverty, disease, regional imbalance, natural calamities, injustice and inefficiencies.
"All such fights will fail to give any positive result unless there is transparency and eradication of corruption from the system."
He said" "Fight against corruption will help us in our fight against all ills of society. May it be inequality, may it be poverty, may it be injustice, in fact all maladies," he said.
Mr.Patnaik also reminded the party rank and file on the famous quote of Mahatma Gandhi.
"Whenever you are in doubt or when the self becomes too much with you apply the following test. Recall the face of the poorest and weakest man/woman whom you may have seen and ask yourself if, the step you contemplated is going to be of any use to him/her," CM said quoting Mahatma Gandhi.