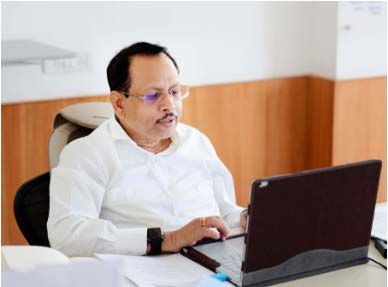 Bhubaneswar: Amid allegations of fake certificates furnished by several teachers of Government Schools, the State Government has decided to scan certificates of all teachers recruited in the past three years.  
This decision was taken at a high-level meeting held under the Chairmanship of Development Commissioner PK Jena here on Monday.
Principal Secretary Bishnupada Sethi along with senior officers of the School and Mass Education Department attended the meeting.
The certificates and documents of all teachers recruited in various Government-run schools will be examined. The Department will write to concerned universities and Governments of other States to verify the certificates of the teachers. If required, special officers will be sent to outside Odisha universities, officials said.
Further, it was decided that the Board of Secondary Education (BSE) and Council of Higher Secondary Education (CHSE) will adopt the Digilocker system from the current academic year.
The IT Department will be asked for digitization of all certificates issued by the BSE and CHSE so that such fake certificate problems will not arise in future, the officials said.
The OSEPA Director has been asked to prepare a complete database of all teachers. All the fake certificate cases will be examined on priority basis and if any teacher is found guilty, FIR will be lodged against the concerned teacher and action will be taken to recover the entire salary he/she had drawn during the service period.
During the meeting, Jena has directed to simplify the procedure to issue NOC to the CBSE schools. If the concerned school will submit wrong information while seeking NOC, the NOC will be withdrawn for three years.
Moreover, the Government has also decided to make proper analysis of school dropouts after the HSC examination and further strengthen the teachers' training programs. At least one Government school in each District will be selected to provide teaching in English medium, the officials informed.