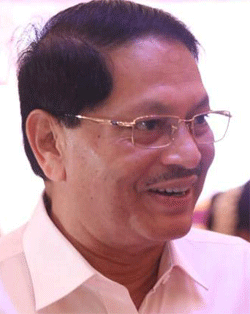 Bhubaneswar: Financial Experts have advised Odisha Government to come to rescue of GRIDCO as the huge financial burden on the State Owned Energy Organization is passing through tough time.
There is huge loan burden is on GRIDCO and every year, the State Owned PSU is coughing out Rs.700 Crore as interest liability.
While Minister Finance NiranjanPujari organized a Pre-Budget discussion with former Ministers Finance, Ex ACS Finance and other Financial Experts on 12 June, experts have advised the State Government to help out GRIDCO.
Former Chairman Odisha Electricity Regulatory Commission, U N Behera has advised the State Government in this regard.
Mr.Behera, who was also ACS, Finance has said that the second round of reform in the electricity sector has been embarked upon in the state.
51 Per cent stake in all the four distribution companies have been transferred to a private sector entity having long experience in the power sector through a competitive bidding process.
Contractual arrangement has been put in place for timely payment of electricity bills by the distribution companies to GRIDCO. In fact, they have opened Letter of Credit for two months power bill in advance.
As a result, GRIDCO will not have any cash flow problem for paying the power bills of the generating companies. This has been the major problem in the earlier regime.
Earlier DISCOMs were not able pay their dues to GRIDCO and it could not collect their power bills from the distribution companies in time.
As a result huge arrears built up turning to bad debt. GRIDCO had to borrow huge amounts from commercial banks for meeting their payment obligations to generating companies.
Annual interest liability of GRIDCO has gone up to Rs. 700 crores. If this is recovered from the consumers, it would have an additional tariff liability of 35 paise per unit.
In order to allow GRIDCO to start with a clean slate, the bank borrowings of GRIDCO need to be cleared, he advised.
Government may come to the rescue of GRIDCO in this matter. In any case, the borrowings have been secured by government guarantee. It may require 5-7 years for clearing these borrowings.
But a planned support may be provided so that the annual interest burden on account of legacy liabilities is wiped out, advised Former OERC Chief.