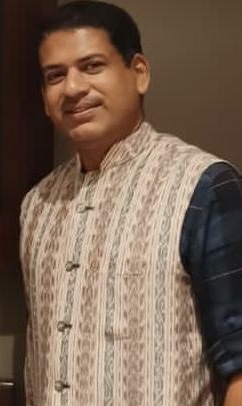 Bhubaneswar: 1994 Batch IAS Santosh Sarangi has been appointed as Additional Secretary School Education and Literacy in the Ministry of Education.
Department of Personnel and Training (DoPT) has notified his new assignment on 25 March.
Mr.Sarangi is currently serving as Principal Secretary Science & Technology in Government of Odisha.
In a rare case, before the requisite cooling off period was over, he has been allowed a Second Assignment in Union Government, thanks to his sincerity and honesty in service.
Mr.Sarangi served in Ministry of Commerce & Industry for five long years and left for the State Government in May 2020.
While his One Year Cooling Off period is yet to be over as the State Government allowed him to go for Central Assignment, Mr.Sarangi applied for it and he was picked up by the Union Government before time.
Mr.Sarangi is having enough experience in School Education Sector as he served in the School and Mass Education Sector in Government of Odisha for a long time.
With his long experience in Government of India, it is expected that he will be serving the Union Government with all sincerity and honesty.
Odisha will be greatly benefitted as Mr.Sarangi will be helping the State in Education Sector as Odisha requires more support from the Centre in this regard.