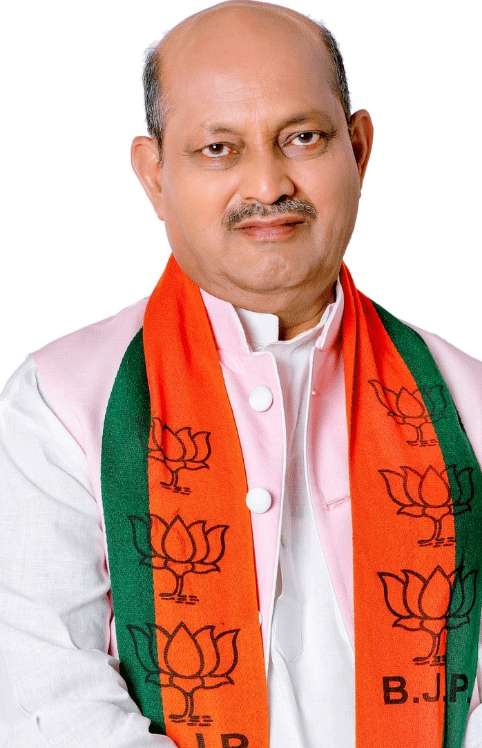 Bhubaneswar: Eying the very crucial 2024 General and Assembly polls, the Bharatiya Janata Party (BJP) has appointed former Minister and an able Organiser Manmohan Samal as Odisha BJP President.
BJP National President JP Nadda has appointed Shri Samal as the State BJP Chief.
The BJP has first appointed senior leader and ace organiser Sunil Bansal as in-charge of the State unit. Then, senior MLA Jayanarayan Mishra has been appointed as Leader of Opposition in the Assembly, who is a strong critic of Naveen Patnaik Government.
Now, the appointment of Shri Samal indicates that the BJP is preparing to give a strong fight to the BJD Government in the next election under this team.
Shri Samal thanked Prime Minister Narendra Modi, J P Nadda, Amit Shah and other central leadership for reposing faith in him and giving him this crucial responsibility.
"Fed up with the BJD Government, the people of Odisha are waiting for an alternative Government. We will all work hard with a collective effort, collective leadership and collective decision to fulfil the desire of the people," Shri Samal said.
The next election will be fought by the people and bring the BJP Government to power, he said.
"During my tenure as State BJP President, BJP came to power with a coalition with BJD. But this time, BJP alone will form the Government in the State," he claimed.
As the three-year tenure of present Odisha BJP President Samir Mohanty has been completed, the party has appointed a new President, said party MLA Nauri Naik.
"Keeping the 2024 General and Assembly election in view, Shri Samal has been appointed in the post. It will definitely help to strengthen the party," Shri Naik told reporters.
"He has already served as State President and Minister. He has vast experience and organisational skill, which he proved in the Dhamnagar by-poll. I believe that we will give a strong and united fight in the next election under his leadership," said another BJP leader and MLA Deogarh Subash Panigrahi.   
Shri Samal, a senior leader from coastal district Bhadrak, has played a vital role in the party's victory in the by-poll to Dhamnagar Assembly seat held in November last year.
The BJP leader is seen as a consensus-builder within the party. A leader who can carry all senior and younger leaders together. He proved it in the Dhamnagar bye-election.
Apart from utilising his organisational skills, the party will also hope to win Bhadrak LS seat in the next election. BJP won Balasore and Mayurbhanj MP seats in 2019.

Now with a President from Coastal Bhadrak district, the party must be hoping to bolster BJP further in the entire northern region and adjacent districts of Bhadrak.Manmohan was elected to Odisha Legislative Assembly in 2004.
He was the Minister for Revenue & Disaster Management and Food, Supplies, and Consumer Welfare during the BJP-BJD coalition government (2004-2008). He was also appointed as Member and Chairman of various committees of Odisha Legislative Assembly.