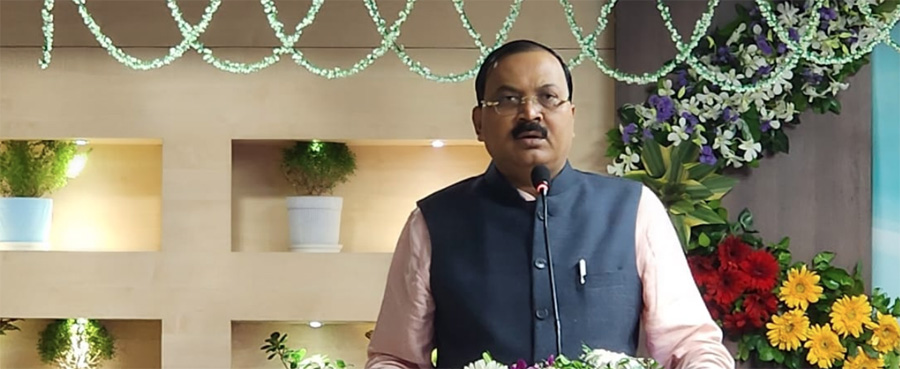 Bhubaneswar: Additional Chief Secretary Forest, Environment and Climate Change, Satyabrata Sahu has urged for awareness generation among the people on environment protection.
Addressing the gathering of 40th Foundation Day of Odisha State Pollution Control Board (OSPCB) on 14 September, Shri Sahu said awareness generation through Eco-Clubs in Schools is needed.
ACS Shri Sahu harped on balance between Industry and Environment, which is highly required.
ACS Shri Sahu said the Organization is rated as one of the best performing Pollution Control Boards in the country and appreciated efforts of OSPCB for its performance.
He said that the demands of exponential growth in various sectors of the society and concurrent use of technology and developmental activities to meet the growth target have thrown up new challenges and pose issues of environmental concern.
Prevention and control of pollution have assumed world-wide urgency for human health and sustainable development. The economic, social and technological contours of pollution have posed formidable challenges both for the developed and developing nations. Pollution is created by the emissions, discharges and waste generated from irrational and unscientific use of the resources, said ACS Shri Sahu.
ACS FE&CC said that the Board has been constantly taking effective pollution preventing measures by enforcing Environmental Act / Rules and sensitizing all the stakeholders including the general public to play proactive role ensuring a sustainable development so as to strike a balance between the desired development and conservation of natural resources.
The Board has also introduced mobile application for redressal of public complaint in non-attainment cities.The Central Pollution Control Board (CPCB) identified 351 polluted river stretches in the Country based on the observed BOD values during 2017. Out of these, 19 polluted river stretches have been identified in the State of Odisha.
Because of several actions taken by different stakeholders, number of polluted river stretches has come down to 7 from 19 and water quality in these 7 stretches have also improved substantially. River water quality improvement is attributable to strict monitoring of ETPs in Industry, commissioning of STPs and Septage Treatment Plants (SeTPs) in ULBs, Community Toilets and Open Defecation Free (ODF).
The activities of State Pollution Control Board, Odisha in different directions have been praise-worthy and recognized, said ACS Shri Sahu.