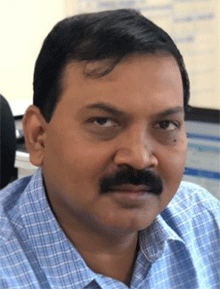 Principal Secretary MSME, Satyabrata Sahu emphasizing the philosophy of 'Vocal for Local' urged the Rourkela Steel Plant (RSP) Management to make every possible effort to promote the local MSMEs and ensure that they have the ease in doing business. 
Chairing the 57th Plant Level Advisory Committee Meeting of RSP today, Mr.Sahu also advised the MSMEs to adhere to the requirements of RSP in terms of quality, timeliness and volume. He said that both the Government of India as well as the Government of Odisha share the common goal of seeing the MSME sector prosper. 
The Principal Secretary MSME also lauded the impressive contribution made by RSP in the growth and prosperity of Odisha. In his address, RSP CEO Dipak Chattaraj reiterated the commitment of RSP to contribute its best in realising the dream of the Prime Minister of an 'Atmanirbhar Bharat'.
He also detailed about the incentivising scheme launched by RSP in line with the 'Purvodaya in Steel Sector' initiative launched by PNG & Steel Minister Dharmendra Pradhan so as to accelerate development of the region through promoting integrated steel hubs.
"Both RSP and the local industries have to think out of box and figure out ways and means to elevate our business relationships to a higher level on the basis of mutual trust and understanding," he stressed. Office bearers of Rourkela Chamber of Commerce and Industry, DSSIA (District Small Scale Industries Association), OYEA (Orissa Young Entrepreneurs Association) and OASME (Orissa Assembly of Small and Medium Enterprises) discussed about various issues pertaining to supply of materials to RSP.
They also expressed happiness about their consistently improving communication with RSP which is helping in sorting out many issues. Among others, Soma Mondal, Director (Commercial), SAIL, UN Das, Additional Secretary, MSME, Reghu G, Director of Industries, SK Jena, Director, Export Promotion & Marketing, SK Mohanty, GM, Regional Industries Centre, many other senior officers of RSP and Odisha Government attended the meeting.