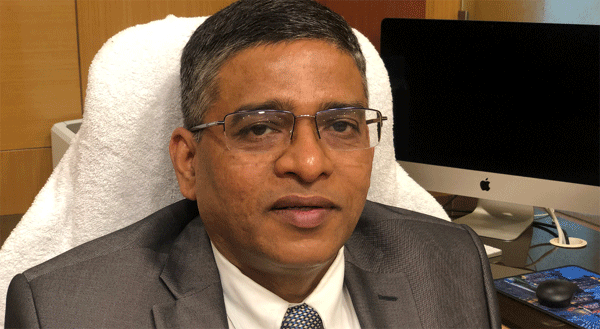 Nearly 20,000 Favipiravir were distributed to patients in Home Isolation and community acceptance has improved for the life saving drug, officials say.
Although the State Government have made available Favipiravir through Odisha State Medical Corporation Limited (OSMCL) across the state, parallel it is being allowed to be sold in 1120 retail drug stores. 
Notably, the Odisha Government decided to start Favipiravir Therapy on 5 October and within last 10 days, there is wide acceptance of this live saving therapy, officials say.
ACS Health & Family Welfare, Pradipta Kumar Mohapatra reviewed activities undertaken for administration on Favipiravir Therapy on 15 October.
With 75 Percent of the COVID-19 patients opting for Home isolation, massive awareness campaigns on Favipravir Therapy have been taken in the State.
Several webinars were conducted to sensitize the doctors on Favipiravir, officials say.
Favipiravir Therapy is administered under the advice and guidance of physicians.
1766 Medical Practitioners were oriented on Favipiravir Treatment Protocol across the State and they are guiding the patients.
Officials admit that there is a general understanding on the use of the drug and also improved community acceptance.
There is no reluctance to sign the informed consent is observed, said a senior official in Department of health & Family Welfare.
Home Isolation percentage is 75 Percent, and 19,131 persons are under home isolation as on 14 October.
State Government has taken steps looking at the growing oxygen requirement.
Transportation cost for Medical Oxygen, both Cylinders and Liquid Medical Oxygen has been fixed by the State Government recently.
Nearly 19,900 Oxygen Cylinders are now available
While more Jumbo cylinders were allocated to SCB Medical College, tender has already been floated for setting up of LMO Storage units in 15 Government Health facilities
Additional licenses are being given by Drugs Controller to produce more Medical Oxygen, said sources.
Review was taken on occupancy in CCC, COVID Hospital, ICU and HDU.
In COVID Care Centres (CCC) there are only 1817 patients and 12,527 beds are available.
Looking at the scenario District Collectors are advised to immediately de-hire the CCCs of private hospitals or scale it down if required.
For Government CCC only One Central CCC will be retained for any emergency with adequate oxygen facility.
The Collectors are kept on alert on in case of any resurgence they should take over the facility and make it functional.
 So State Government is taking no chance over the matter as Chief Minister Naveen Patnaik has harped on "Life First", said a senior official.
In COVID Hospitals, out of 8000 Beds, 3515 are occupied and so far ICUs and HDUs are concerned, out of 1519, ICUs and HDUs are available, 863 are occupied.
Out of 564 Ventilators are available, 238 are being utilized by the patients, admit officials.