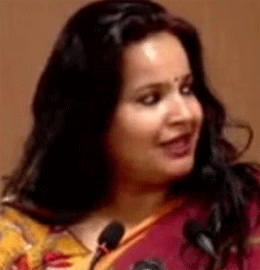 Bhubaneswar: Anu Garg, Additional Chief Secretary (ACS), Department of Water Resources (DoWR) has asked all field engineers of his Department to remain fully prepared to face any possible cyclone this year.
Writing a letter to the Engineer-in-chief, Ms.Garg said that a pre-cyclone exercise meeting for possible cyclones during the post monsoon period, 2022 was recently held under the Chairmanship of the Chief Secretary SC Mahapatra.
She asked the field officers of the DoWR to stay alert & be in readiness for possible cyclone during October & November, 2022.
With a view to reducing the destructive effects, in case of any possible cyclones during the month of October & November, 2022, all preparedness measures are required to be undertaken well in advance, she said.
Therefore, She has requested the WR engineers to stay alert, closely monitor the situation and take precautionary measures to prevent any untoward incident, in case of any possible cyclones during the period in coordination with the District Administration
The field officers in charge of river and canal embankments have been instructed to keep close watch on the embankments, especially weak/ vulnerable points in rivers /canals.
"Immediate steps are to be taken to clear the drainage channels for free flow of flood/ rain water. All the reservoirs should be kept under strict watch and the inflow, reservoirs levels, river levels and rainfall situation etc. to be monitored and communicated to flood control rooms timely with intimation to all concerned," the ACS said.
Further, the field engineers are also instructed to provide necessary logistic support to the district administration and to provide assistance for wary clearance of roads to prevent any untoward situation.
No field engineers can leave the headquarters without prior permission of the EIC, WR in the event of possible cyclone/flood situation etc, she added.