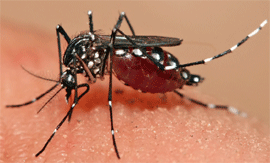 Bhubaneswar: With the day by day rise in dengue cases in Bhubaneswar and its periphery areas, State Health and Family Welfare Department has asked BMC Commissioner, Khurda Collector and all concerned to ensure zero dengue death.
Special Secretary (PH) Dr. Nit Kumar Mohanty has written a letter to Khurda Collector, Bhubaneswar Municipal Corporation (BMC) Commissioner, Director of Capital Hospital and all Private Health Institutions in Khurda District for this purpose.
Following the instruction of Health Minister NabaKishore Das, the Special Secretary has written the letter. He said that there has been a sudden surge of dengue cases in Khurda District including the Capital City of Bhubaneswar.
In this connection, all medical institutions including the private sector are requested to be on highest alert for admitting and treating all dengue patients on a priority basis, he said.
"There should be "zero death" strategy due to dengue. Intensive IEC activities may also be undertaken including the mainstream electronic media for creating awareness among the general public to prevent dengue," said Dr.Mohanty.
The BMC and Khurda District Administration have been to take steps as per the Standard Operating Protocol issued earlier for management of dengue in both Urban and Rural areas and to take necessary proactive measures to combat the spread of Dengue in Khurda District.