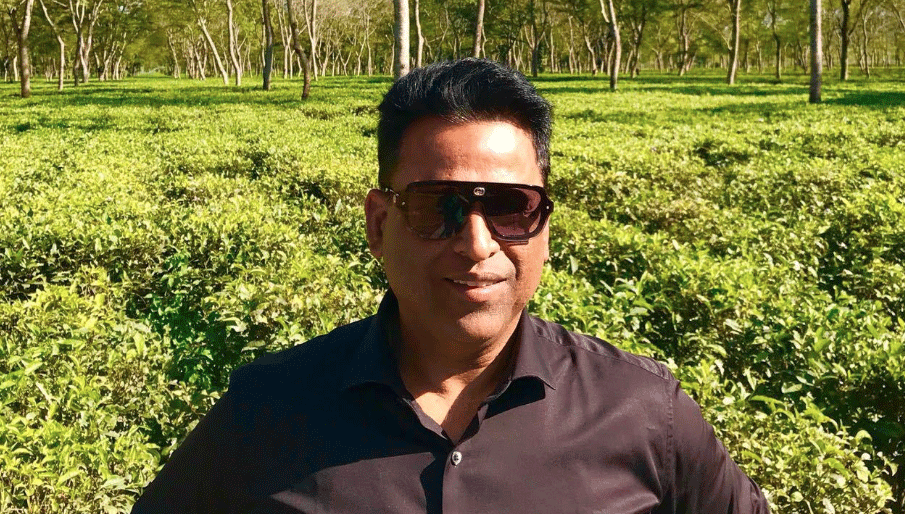 New Delhi: 'First RC Mishra Award' for Nature Care has received warm response from cross section of people in the National Capital. Late Shri Mishra, who was the initiator of a national Organization Nature Care Initiative, was remembered fondly by the elite of National Capital in a well attended ceremony.
A Vibrant Soul, who was all along boosting initiatives of nature care and wild life protection is no more with us, however he will be remembered all along for his devotion and care for nature, said a number of participants.
RC Mishra Award for Nature Care has been instituted by National NGO Nature Care Initiative and is being presented to eminent personalities caring for nature , water, environment protection.
In fact eminent speakers today emphasized on the need of sustainable use and conservation of water, especially depleting ground water which is available in very small amounts since surface water is mostly polluted.
Speaking at a National Level Summit on "Water for Climate Resilient," here, Ashwini Kumar Choubey, the Minister of State for Environment, Forest and Climate Change said that the BJP led NDA Government is trying its best for conservation of ground water which is depleting day by day all over the country. The Jal Jeevan Mission country's flagship program is envisioned to provide safe and adequate drinking water through individual household tap connections by 2024 to all households in rural India, he said.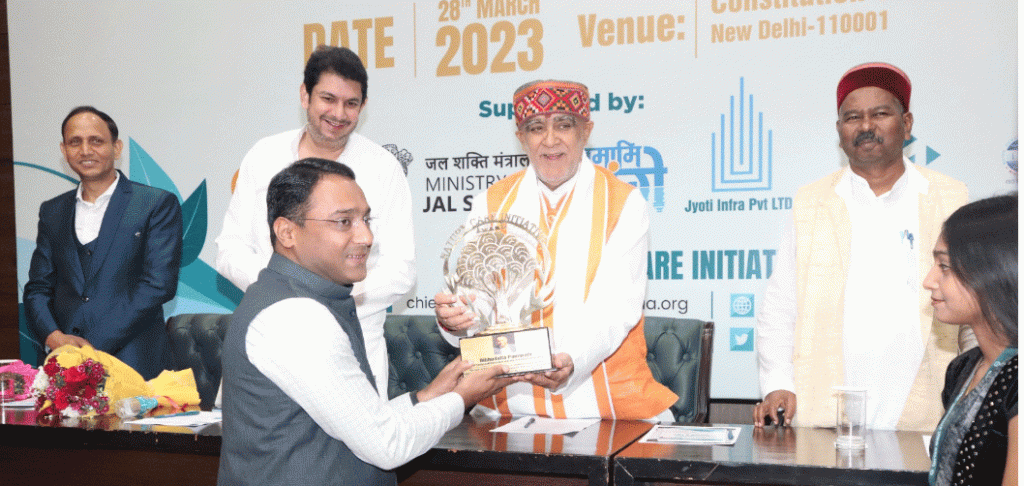 Himself a victim of climate change disaster at Kerdarnath tragedy, Shri Choubey urged everyone to save nature including water and nature will save all. The Government has prepared a DPR of Rs.49,000 crore for conservation of river water, he said. Interlinking of rivers, Nirmal Dhara Swatch Dharam and such other projects will not only save water but also supply the same to all, he added.
The Union Minister of State for Jal Shakti and Tribal Affairs, Bishweswar Tudu in his speech pointed how tribal population use to conserve water in villages and forests. But conserving water should also be a public movement, he said.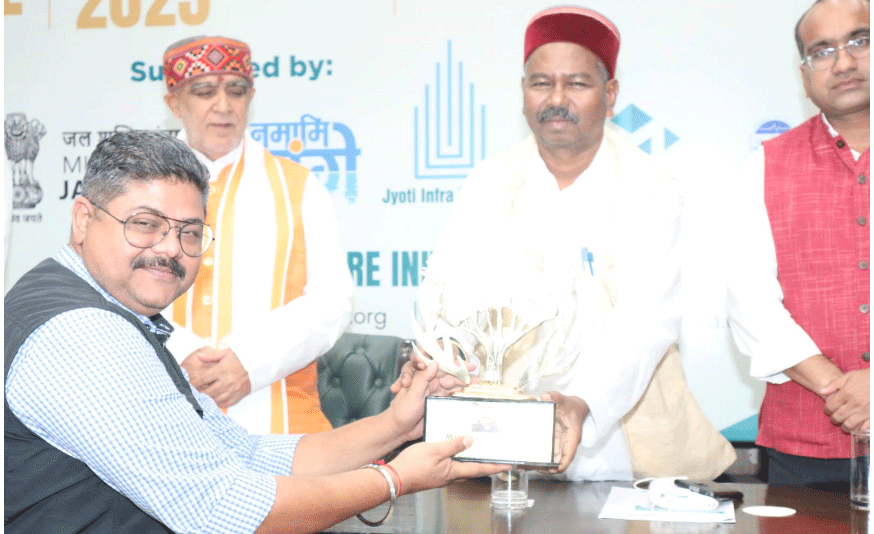 Three Members of Parliament – Sujit Kumar, Suresh Pujari and Nitesh Ganga Deb also spoke about conservation of water in villages and countryside which the urban population should imbibe. India is a water stressed country for which late Prime Minister Atal Behari Vajpayee had initiated the mega river linking project long ago, they said.
Srikant Sekhar Sahoo, Chief Executive, Nature Care Initiative an NGO working in the field presided over the function. It was followed by a day-long technical session with experts drawn from different but related fields.
The NCI felicitated Madhukar Swayambhu with first RC Mishra Nature Care Award-2023 and Bibhudatta Panigrahi was awarded the Nature Care Award 2023, said Srikant Sekhar Sahoo, Chief Executive, NCI.