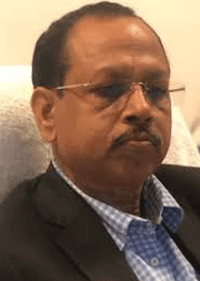 Bhubaneswar: In view of prevailing Covid-19 situation, Pradeep Kumar Jena, Special Relief Commissioner (SRC) on Tuesday issued guidelines for the smooth celebration of Republic Day in the State.
As per the guidelines, only police contingents will take part in the Republic Day ceremony in all the districts. The Government has allowed the citizens to unfurl the national flag at their home premises with a congregation of maximum five persons.
Students and NCC cadets will not be allowed to participate in the ceremony. The general public will not be permitted in the celebration.
Similarly, in other public/private institutions, clubs and similar places, such celebration shall be allowed with not more than 10 persons attending in strict compliance to COVID-19 appropriate behaviour.
All Covid appropriate behaviour such as social/physical distancing, use of face masks and hand hygiene shall be strictly followed by one and all during the celebration, said the guidelines.
Meanwhile, security has been beefed up in Bhubaneswar for the State-level celebration of Republic Day on Wednesday.
Elaborate security arrangements have been made at Mahatma Gandhi Marg at Unit-III Kharabela Nagar for the Republic Day parade. At least 62 CCTV cameras have been installed at strategic points and one control room has also been set up on Mahatma Gandhi Marg to keep an eagle eye on the area.

Moreover, 25 platoons of police personnel along with 70 officers, two units of the Special Tactical Unit will be deployed to tackle any emergency. RT-PCR test has been made mandatory for those participating in the parade, officials said.