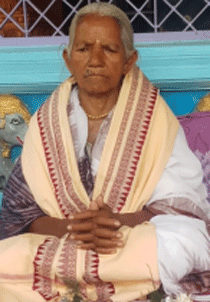 New Delhi: Padma Shri award has been announced for Purnamasi Jani, a noted tribal social activist, spiritual leader from Kandhamal District of Odisha.
She has done a lot of work to spread social harmony, education, removal of superstitions, improvement of living conditions among the tribal people of Odisha mainly in Kandhamal, Boudh, Kalahandi and undivided Koraput District.
Born on 1 January, 1936 in the Village Dalapada of Khajuripada Block in Khandhal District of Odisha in a Kui tribal family, Ms. Jani has been awarded Padma Shari for distinguished contribution for Art.
From the year 1969 she started her mission of development for tribal people in Khajuripada block and gradually extended to other parts.
She was married to Nilakantha Jani of Charipada Village of Kandhamal at an early age and lost her six children in ten years of marriage.
Then this grieved tribal couple worshipped tribal Gods, Nature with their tribal ritual methods. It was in the year of 1969 month of May, she had entered the holy hill of Tadisaru present near Tikabali block of Dist Kandhamal, worshipped by Kui tribes of Khandamal for a special prayer.
With deep devotion and meditation she was blessed by divine powers. After coming from Tadisaru hill top when she started prayer went into a deep meditation state and sung Bhajans, Aratis, Devotional songs instantly for two to three hours still her will to stop.
She was illiterate and only able to speak in Kui tribal language, somehow in Odia, but sings songs in Odia, Kui and Sanskrit language.
The interesting and amazing things that her songs are completely different from each other and with proper rhythms and with high social, moral, spiritual values.
Villagers and other people surround her during this prayer called Bhajan Samaroha and wrote her songs. Gradually She was invited by different villages, Blocks, Cultural Committees, Mathas, Temples for Prayer. People of Kandhamal told her as Tadisaru Bai. (In Kui language, a tribal spoken language of Khandamal, Tadi means mountain, Saru means top and Bai means sage. Tadisaru Bai means sage of the top of mountain.