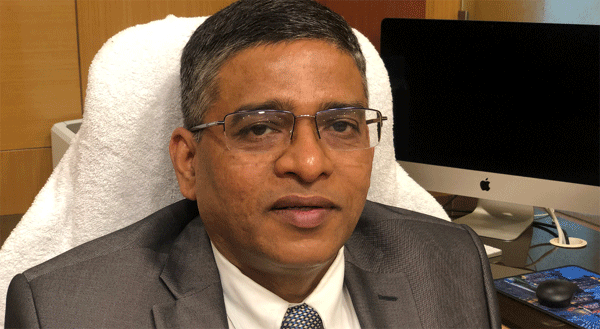 Bhubaneswar: By end of the initial phase of COVID-19 vaccination, Odisha achieved 92 per cent of the inoculation while the state's  COVID-19 tally mounted to 3,34,430 after 130 more people tested positive for infection. 
While the State Government had set a target of vaccinating as many as 1,92,555 health care workers in the initial phase, a total of 1,77,090 persons could be inoculated so far, which is 92 per cent of the target, an official said.
Pradipta Kumar Mohapatra, ACS Health and Family Welfare reviewed the progress on 25 January evening.
The Review reveals inoculation rate in the State Capital Bhubaneswar was 105 per cent while the state overall average was 92 per cent., an officer said adding that a total of 3,50,726 health care workers including sanitation personnel would be vaccinated in two phases.
"The remaining 1,73,636 health care workers to be vaccinated in the second phase," he said, adding that the second spell of the initial phase will start from January 28 and continue till February 10. The second dose of vaccines will be administered after a gap of 28 days of taking the first dose.
The vaccination program will remain suspended on January 26 for Republic Day and January 31, February 1 and 2 for pulse polio immunization drive.
Meanwhile, the state's coronavirus death toll surged to 1,906 after one COVID-19 positive patient succumbed to infection in Sundergarh district, he said.
The state during the day saw recovery of as many as 140 more patients from the highly infectious disease, taking the count of COVID-19 cured persons to 3,31,284, which is 99.05 per cent of the caseload.
Odisha's case fatality ratio (CFR) stands at 0.56 per cent, the health department official said.
The new positive cases were detected in 24 of the state's 30 districts, with 76 reported from different quarantine centres, while the remaining 54 are local contact cases.
Sundergarh district reported the highest number of 32 new positive cases followed by Sambalpur (14) while all other districts reported new cases in single digit.
Six districts – Boudh, Dhenkanal, Ganjam, Koraput, Malkangiri and Nayagarh- did not register any new positive cases since Sunday.
Apart from 1,906 fatalities reported so far. A total of 53 other COVID-19 positive patients have also died in Odisha due to comorbidities, it said.
Khurda district, of which the state capital Bhubaneswar is a part, alone accounted for 335 deaths followed by Ganjam (248), Sundergarh (173), Cuttack (141) and Puri (117).
Twenty-five other districts reported fatalities less than 100, the health department official said.
Currently, the state has 1,187 active COVID-19 cases, which is 0.35 per cent of the caseload.
Odisha has so far conducted over 75.68 lakh sample tests for COVID-19 including 19,788 on Sunday.
The state's positivity rate now stands at 4.42 per cent, the data released by the Health and Family Welfare department said